Zezhou SUN
Chang'e-4 Program • Designer-in-Chief of probe system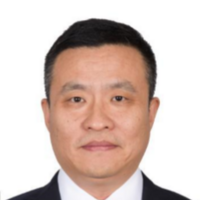 Mr. SUN Zezhou, born in December 1970, is a researcher of China Academy of Space Science and Technology. He has long been engaged in research and development of spacecraft system engineering and TT&C technology. Mr. SUN was the deputy designer-in-chief of satellite system of Chang'e-1 program, and designer-in-chief of probe system of Chang'e-3 program and Chang'e-4 program. Mr. SUN Zezhou has led his team made systematic and innovative achievements on system engineering and TT&C technology including lunar-orbiting, soft landing, and lunar patrolling.
Mr. SUN Zezhou ranks third among all the contributors of the Chang'e-4 mission. As the designer-in-chief of probe system, He has made the following contributions:
He proposed and implemented the overall plan of probe system of the Chang' e -4 program, which had made a breakthrough on pivotal techniques such as accurate and safe soft-landing on rugged terrain, full-time relay communication, etc.
He raised the system structure method which has realized dual lunar targets' data relay via a single data-relay node.
He solved the problem of remote data relay between distant range 2 based on the scheme of regenerative transmission, and utilizing the backward relay link to improve the capacity of data relay by obtaining the channel coding gain.
He led the design and manufacture of Chang' e-4 lunar probe, which had accomplished the significant goal of the world's first soft landing and patrolling on the far side of the moon.
Events