International Astronautical Congress (IAC)
The IAC is the one place and time of the year where all global space actors come together. The event attracts more than 6,000 participants each year. Covering all space sectors and topics, it offers everyone the latest space information and developments in academia and industry, networking opportunities, contacts and potential partnerships.
IAF Global Conferences
The IAF Global Conferences are organized annually in a different location and on a specific space topic and theme.
IAF Spring Meetings
The IAF Spring Meetings gather every year in March the IAF community in Paris. For three days IAF Administrative and Technical Committees meet and the International Programme Committee selects the abstracts to be presented during the year's IAC.
International Space Forum at Ministerial Level (ISF)
Launched in 2015, by the IAF Vice President for Science and Academic Relations, the International Space Forum represents an annual gathering at Ministerial Level aiming to encourage a global and local discussion and debate on the necessity of promoting a greater involvement of Universities and national Academies into space activities.
International Space Forum at Ministerial Level 2019
5 September 2019
Reggio Calabria, Italy
Array
(
    [id] => 2060
    [type] => document
    [contentType] => text/html
    [pagetitle] => IAF GNF Space Conversations Series
    [longtitle] => 
    [description] => 
    [alias] => iaf-gnf-space-conversations-series
    [alias_visible] => 1
    [link_attributes] => 
    [published] => 1
    [pub_date] => 0
    [unpub_date] => 0
    [parent] => 56
    [isfolder] => 1
    [introtext] => 
    [richtext] => 0
    [template] => 17
    [menuindex] => 4
    [searchable] => 1
    [cacheable] => 0
    [createdby] => 4
    [createdon] => 1596019228
    [editedby] => 15
    [editedon] => 1603304790
    [deleted] => 0
    [deletedon] => 0
    [deletedby] => 0
    [publishedon] => 1596019200
    [publishedby] => 4
    [menutitle] => 
    [donthit] => 0
    [privateweb] => 0
    [privatemgr] => 0
    [content_dispo] => 0
    [hidemenu] => 0
    [class_key] => modDocument
    [context_key] => web
    [content_type] => 1
    [uri] => events/iaf-gnf-space-conversations-series/
    [uri_override] => 0
    [hide_children_in_tree] => 0
    [show_in_tree] => 1
    [properties] => 
    [tv.chapo] => The IAF GNF Space Conversations Series are a fortnightly, free-of-charge registration, live online webinars that will touch upon the most recent developments in space, organized within the frame of the IAF Global Networking Forum (IAF GNF).
    [tv.edition_display] => past-next
    [tv.publication_file] => 
    [tv.publication_preview] => 
    [tv.push_illustration-list-crop] => /assets/image-cache/images/static/events/logo-gnf-quadri-new-iaf-red-dark-grey-2019-02-19-300dpi-transp-01-e1565270775159-300x152.0d9bbef6.png
    [tv.tags] => GNF,SpaceConversationsSeries
    [idx] => 5
    [link] => 
)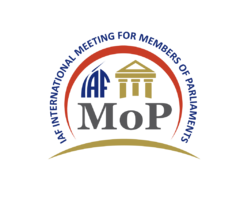 IAF International Meeting for Members of Parliaments (MoP)
Since 2009, the International Meetings for Members of Parliaments is the platform that IAF offers to Members of Parliaments from all over the world to foster their dialogue on a global scale with the traditional space community (governmental representatives, agencies, industry, engineers and scientists).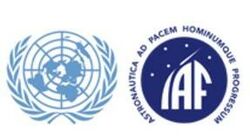 UN/IAF Workshop
The IAF and the United Nations Office for Outer Space Affairs (UN-OOSA) organise an annual workshop held in conjunction with the International Astronautical Congress. The workshop addresses each year a topic that is of particular interest to space emerging nations.