Global Partnership in Space Exploration and Innovation
This panel organised by United Nations Office for Outer Space Affairs (UNOOSA) and China National Space Administration (CNSA) will be unique in that it will shine a light on a vision for a truly inclusive and global vision for exploration and innovation. This panel discussion will bring together the Co-Chairs of the newly formed Action Team on Exploration and Innovation, the Director of the United Nations Office for Outer Space Affairs and the GLEX participants to discuss the work being undertaken on exploration and innovation in the context of the United Nations, namely in connection with the Committee on the Peaceful Uses of Outer space and in the lead up to UNISPACE+50. It is foreseen that the panel will discuss the preparations for and the significance of UNISPACE+50, include the UNISPACE+50 roadmap, which is aimed at defining concrete deliverables of space for the development of nations under the following four pillars:
Space Economy: Space for the development of the economy
Space Society: Evolution of society and societal benefits stemming from space-related activities
Space Accessibility: Strengthening of national space infrastructures and capacity-building
Space Diplomacy: Building partnerships and strengthening international cooperation in space activities
The panel will also address the Action Team's main goals, which are to:
Raise awareness of and further advance space exploration and innovation, as essential drivers for opening up new domains in space science and technology;
Trigger new partnerships and models of partnership;
Consider a shared vision for space exploration, including non-governmental participation that is synergistic with that of existing international space exploration fora.
Foster a dialogue between governmental and non-governmental entities engaged in space exploration;
Promote cooperation, which allows space exploration activities to become open and inclusive on the global scale;
Promote capacity-building, in connection with space exploration and innovation, in particular for developing countries and emerging space faring nations; and
Promote the engagement of youth in science, technology, engineering and mathematics within the context of space exploration and innovation, while recognizing the benefits of such engagement extend far beyond the topic of space exploration and innovation.
Each of the Action Team Co-Chairs will also bring their unique national perspective to the topic.
It is possible, but remains to be confirmed, that the Chief of the Office for Outer Space Affairs Committee, Policy and Legal Affairs Section will act as moderator.
Moderator:
Xu YANSONG
Director for International Cooperation, China National Space Administration
China
Speakers:
Simonetta DI PIPPO
Director, United Nations Office for Outer Space Affairs (UNOOSA)
Austria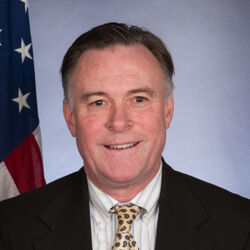 Kenneth HODGKINS
Director, Office of Space and Advanced Technology, US Department of State
United States of America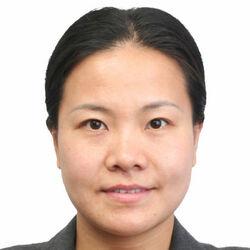 Hui JIANG
Director of International Cooperation Department, China National Space Administration
China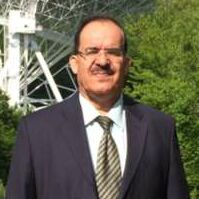 Awni KHASAWNEH
Director General, The Royal Jordanian Geographic Center
Jordan