IAF GNF Session: Carbon Footprint of Monitoring Climate Change from Space
Day: Wednesday 24 May 2023
Time: 11:00 - 11:50
Location: Kobenhavn & Stockholm room, Radisson Blu Scandinavia Hotel
The observation of Earth from Space has been key to evidence climate change. However, as any human activity, this contribution may come at a price and has its own impact on climate change.
As the activity in the space sector and the number of satellites and launches increases, the impact in terms of carbon footprint shall become a concern. The intent of this GNF session is to set up a roundtable with different actors of the space industry and agencies, in order to review which levers are already being addressed, both directly by industrials, but also at sectorial or agency levels, in order to mitigate the impact on climate change over the value chain.
A first point of view on the current generation of launchers and it evolutions could be given by ArianeGroup, which has performed its first carbon footprint analysis on all the scopes (including upstream and downstream activities) and is defining its climate roadmap, policies and action plans. This presentation would shed the light on the levers identified, but also on the main difficulties in order to reduce its footprint, through a Strengths, Weaknesses, Opportunities and Threats analysis.
A second point of view could be given from satellite manufacturing perspective (TAS, Airbus DS, OHB...).
A third point of view could be given by satellite operators.
This roundtable will also be an opportunity to highlight the recent signature of the "joint statement for a responsible space sector" under the lead of ESA, and especially focusing on the work of the "decarbonisation working group" with all the key players of the space sector in order to define common targets and roadmaps.
This session is organized by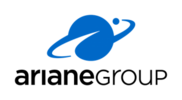 Moderator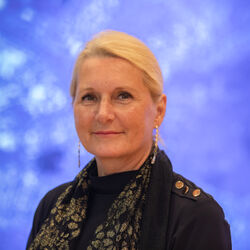 Pascale EHRENFREUND
President, International Space University (ISU), President of Committee on Space Research (COSPAR)
France
Speakers