IAF GNF Session: Global Methane Observing System
Day: Wednesday 24 May 2023
Time: 12:00 - 12:50
Location: Kobenhavn & Stockholm room, Radisson Blu Scandinavia Hotel
Methane is a potent greenhouse gas, second only to carbon dioxide in its contribution to global warming. It is a short-lived climate pollutant with a lifetime of about 12 years in the atmosphere, which means that reducing methane emissions can provide rapid benefits in limiting the global temperature increase. Reducing methane emissions is also increasingly recognized as one of the most cost effective ways of fighting climate change.
Satellite-based measurements are a critical part of the emission quantification, tracking, and reporting system. They also provide actionable information to mitigate emissions, for example by detecting and localizing fugitive emissions. Together with bottom-up inventories, ground measurements, and airborne sensors, they form the basis of a global methane observing system, which is crucial to inform policy and drive climate actions.
It is estimated that methane emissions must be reduced by about 40-45% by 2030 to limit the temperature increase below 1.5° C. This is a significant endeavour that faces many technological, economical, and political challenges. This panel brings together a diversity of actors from private, public, and nonprofit organizations, who will present the current capabilities for methane monitoring and discuss their vision for how some of those challenges can be addressed in the future. The aim is to encourage the development of creative solutions and raise awareness about this global problem.
This session is organized by

Moderator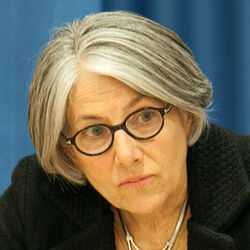 Barbara J. RYAN
Executive Director, World Geospatial Industry Council (WGIC)
United States
Speakers