VEGA SMALL LAUNCHER: THE BEST WORKHORSE ANSWER TO YOUR LEO NEEDS
Tuesday 13 October 14:45 – 17:45
Small dulzin hall
The workshop aims at describing the current success and the future potential of the VEGA small launcher. VEGA has been developed within the ESA programmatic frame in which Italy has played a leading role being the main financial contributor covering approximately 60% of the overall programme value.
In order to improve the Italian leadership in the programme and enhance the national technical competence at system level, the Italian Space Agency established with AVIO the company ELV (European Launch Vehicle) for the role of the launcher system Prime Contractor. The VEGA lightweight launcher was designed for launching small satellites into low earth orbit (LEO) mainly for scientific and Earth Observation applications. The maiden flight occurred in February 2012 putting into orbit the Italian Space Agency LARES scientific satellite; since then, other four launches have been successfully carried out for Europe. The second VEGA launch occurred in May 2013 using for the first time the flight programme GNC software (named FPS-A) developed by ELV with the support of other Italian & European companies; this flight carried into LEO orbit the ESA technological satellite named Proba-V which is conducting a global census of Earth's vegetation, the Vietnamese satellite VNREDSAT and a small Estonian research satellite based on CUBEsat concept. The third launch occurred in April 2014: with this flight the "commercial" Earth Observation satellite, named KazEOSat-1 (also known as DZZ-HR), built by Airbus Defence and Space for the Government of the Republic of Kazakistan, was successfully placed into LEO orbit. The fourth launch occurred in February 2015; it was the first quasi equatorial VEGA flight and it carried the ESA IXV Intermediate eXperimental Vehicle in a sub-orbital flight (at approx. 330 Km height at separation); IXV mission has been conceived by ESA to test technologies (i.e. aerothermodynamics, attitude and control, etc.) and materials for the atmospheric re-entry phase from LEO orbit. The fifth launch occurred in June 2015 bringing into orbit the satellite Sentinel-2A, a European Commission satellite developed for Earth Observation and environmental monitoring purpose in the framework of the Copernicus programme (previously GMES). The sixth VEGA flight is scheduled in November (third flight in 2015): this flight has the goal to place into a slightly elliptical parking orbit the ESA scientific satellite named LISA Pathfinder, the first space observatory for gravitational waves detection that will operate at Lagrange point L1. LISA Pathfinder is part of ESA's "Cosmic Vision" Scientific Program.
VEGA future developments and its evolution – VEGA-C & new SRM P120-C – will also be addressed during the Workshop.
This workshop will be opened by Prof. Battiston, ASI President, with the participation of high representatives of the world space community (Agencies,Research Centers, Industries, Commercial Operators) as potential customers.
Organized by:

Panelists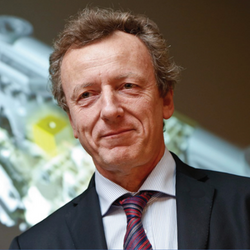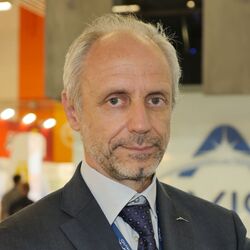 Paolo BELLOMI
Vice President Product Development & New Project, AVIO
Italy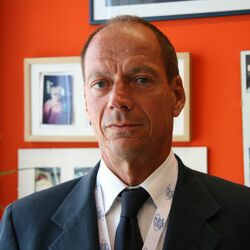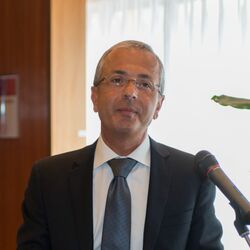 Pierluigi PIRRELLI
CEo, European Launch Vehicle (ELV)
Italy
Local Anchor Sponsor
In partnership with
Anchor Sponsor
Platinum Sponsor
Gold Sponsor
Sponsors
Media Partners