THE DEVELOPMENT OF COMMERCIAL REMOTE SENSING SATELLITES AND LEO COMMUNICATION CONSTELLATION
Monday 26 September 16:15 – 17:15
Guadalajara hall 8
China Aerospace Science and Technology Corporation (CASC) announced to start the construction of commercial remote sensing satellites constellation on September 2015, including 16 optical satellites with 0.5m GSD, 4 optical satellites with 0.3m GSD, 4 SAR satellites with 0.5m GSD and a certain amount of video satellites. Once completed, the constellation will be able to acquire global high resolution optical data and radar remote sensing data quickly.
The 4 optical satellites with 0.5m GSD developed in the first stage of this project are scheduled to launch at the end of 2016 and the beginning of 2017. Based on mature technology, the satellites meet the needs for professional and quantitative application. The camera's MTF is better than 0.15, with digital quantization of 11bit and the nadir swath width more than 12km. Its great agile capability contributes to target imaging, stereo imaging and five-strip imaging.
These 4 satellites are developed by DFH Satellite Co.,Ltd (DFHSat), a subsidiary of China Academy of Space Technology (CAST) which belongs to CASC. At the end of 2015, the company has launched 59 satellites, among which 37 satellites launched during the past 5 years and 52 satellites still in orbit. DFHsat also established small and micro satellite platform types covering levels from 1kg to 1000kg. The VRSS-1 developed by DFH was the first commercial optical remote sensing satellite of China exported to Venezuela.
Other than commercial remote sensing satellites, DFHSat is planning to develop Data Collection Satellite System and low orbit mobile communication satellite constellation. As a stock shared company, DFHsat is full open to space organizations all over the world, conducting deep cooperation concerning satellite delivery, engineering training, joint development and so on.
Moderator
Ming LI
Vice President, China Academy of Space Technology (CAST)
China
Speaker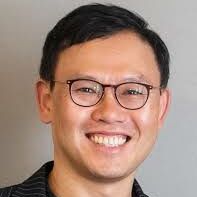 Lihua ZHANG
Project Manager, DFH Satellite Co. Ltd
China