EU Ambitions in Space
Monday 25 September 2017, 17:30 – 18:00
Location: Adelaide Convention Center – Hall C & D
On 26 October 2016, the European Commission adopted a Space Strategy for Europe, setting its priorities for the years to come.
This first comprehensive strategy at European level focused on a number of key areas such as satellite navigation, Earth observation, space research and access to space.
The main orientations for the future of Europe in space are:
Space is a strategic asset;
Space can create jobs, boost growth and competitiveness;
Space is an enabler responding to global and societal challenges in the areas of climate change, transport, new security and defence needs and others. Space data and services also have a transformative power in the context of growing digitisation and connectivity of our society and economy.
Today the budget allocated to space activities by the EU and its Member States represents one of the largest public space budgets in the world. In the Multi-annual Financial Framework 2014-2020, the EU invests over EUR 12 billion in space activities. The EU owns and operates world-class space systems – Copernicus for Earth observation, and EGNOS and Galileo for satellite navigation, positioning and timing. Since 2016, all those three systems are operational and delivering services to users, bringing significant benefits to citizens and businesses worldwide.
The Commission and the Member States are working on the implementation of the Space Strategy to ensure that citizens and businesses alike can enjoy the benefits of those systems. We are also working on their evolution, further synergies with security and defence (e.g. Space Surveillance and Tracking (SST), Govsatcom) and supporting our industry, notably SMEs. With the data and information we collect from space we can better understand the state of our Planet and its many eco-systems, and take actions to keep and preserve it for future generations.
For more information on the space strategy document:
https://ec.europa.eu/transparency/regdoc/rep/1/2016/EN/COM-2016-705-F1-EN-MAIN.PDF
Speaker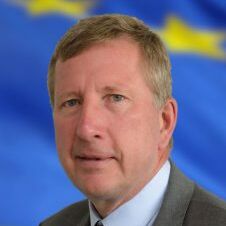 Pierre DELSAUX
Deputy Director General for Internal Market, Industry, Entrepreneurship and SMEs, European Commission
Belgium
Anchor Sponsor
Platinum Sponsor
Gold Sponsor
Silver Sponsors
Bronze Sponsors
Sponsors
Media Partners