SGAC SpaceGen Entrepreneurs
Wednesday 27 September 2017, 16:00 – 17:00
Location: Adelaide Convention Center – Hall C
The SpaceGen Entrepreneurs is an event organised by the Space Generation Advisory Council designed to connect entrepreneurs and potential entrepreneurs with startup veterans and Venture Capitalists, Investors, Business Angels and Business Incubators. The space industry is on the brink of a new era defined by large technological transformations and changes in the business models. The paradigm of a Government-led industry is evolving into a scenario with more players in which the commercial activities, start-ups and private initiatives are gaining market share while opening the access to space to more countries. This rapid advancement of technologies has brought new opportunities and markets. From the revolution of cubesats to planned satellite constellations broadcasting internet worldwide to 3D printing in space to enhanced international collaboration, the space landscape is evolving at a fast pace. The SpaceGen Entrepreneurs will feature high-calibre entrepreneurs, business investors and startup experts that will analyse how to capitalize new commercial opportunities in the space industry, discuss the most effective ways to succeed in startup ventures and share the human story behind space entrepreneurs. The SpaceGen Entrepreneurs format is the following:
Startup ecosystem panel (30 min): the panel will feature several prominent space entrepreneurs and investors from the space startup world sharing their experiences and tips for success.
Entrepreneur's TED-style talk (30 min): Three inspiring entrepreneurs from all over the globe will share the personal stories behind their ventures. Learn about the challenges they overcame, their experiences in the start-up world, and how they found their path to success.
Networking cocktail (1h): after the event there will be a networking cocktail for entrepreneurs and potential entrepreneurs to meet with investors, VC's, business incubators and members of the space startup landscape.
Startup ecosystem panel speakers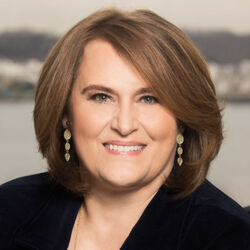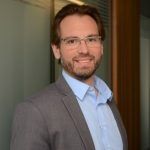 Marc SERRES
Director of Space Affairs, Ministry of the Economy
Troy MCCANN
Founder and Managing Director, MoonshotX
Moderator
Entrepreneur's ted-style talk speakers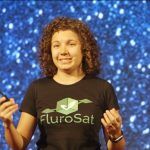 Anastasiia VOLKOVA
CEO and Founder, FluroSat
Ukraine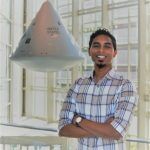 Deepak ATYAM
Co-Founder, Tri-D Dynamics
Anchor Sponsor
Platinum Sponsor
Gold Sponsor
Silver Sponsors
Bronze Sponsors
Sponsors
Media Partners