Human Spaceflight Beyond Low Earth Orbit
Monday 1 October 2018, 17:15 – 18:00
Location: Bremen Conference Center – DLR Hall
In recent years, several private companies and national governments have set their sights on the Moon. This renewed lunar focus has various drivers including space tourism, colonization, and resource mining. Northrop Grumman has been actively engaged in a detailed architecture and vehicle design study for NASA's Next Space Technologies for Exploration Partnerships (NextSTEP) program. A major architectural element derived from this study is a cislunar module design based on Northrop Grumman's Cygnus spacecraft. Cygnus currently provides cargo resupply services to the International Space Station. This session will detail how Northrop Grumman is taking advantage of this human-rated and operational system to develop and deploy an affordable and reliable vehicle supporting the Cislunar Gateway objectives within the next few years. Designed to perform long duration missions in cislunar space, the Northrop Grumman Cislunar Module is extensible and evolvable to support future exploration missions.
Key topics will include:
An overview of Northrop Grumman's progress to date towards a cislunar vehicle
Design features that allow the vehicle to be reconfigured to perform a variety of functions and services at the Gateway including habitat functions, the logistics transportation function, and science utilization
Key partnerships between NASA, international space agencies and commercial industry from across the world that will enable development and operation of the Gateway
Organized by:

Speaker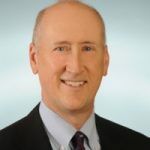 Robert T. RICHARDS
Vice President, Strategy and Business Development, Advanced Programs Division, Orbital ATK, Inc.
Team Germany
Platinum Sponsor
Gold Sponsor
Sponsors
Media Partners