Space Station and the Next Generation: Launching the LEO Ecosystem
Thursday 4 October 2018, 09:40 – 10:40
Location: Bremen Conference Center – DLR Hall
Space Station: Next Generation celebrates the 20th anniversary of the start of the International Space Station and the bold future ahead. Today the ISS serves as the launch destination of commercial human spaceflight, including Boeing's Starliner, and operates as the only laboratory that provides government and industry a firm foundation for research and commercialization opportunities in low Earth orbit. As the largest structure ever built in orbit, the ISS provides flexibility in its scientific capabilities and plays a central role as customer in the development of an Earth orbit economy. The Station also acts as a producer in the arena of conducting foundational research. With early steps made to enhance the ISS role in space commerce, this event will examine what steps are needed to open the Station further to commercial use, what markets may most benefit from its use and how to provide more opportunities for private and government astronauts to capitalize on its unique capabilities. Speakers will share their perspectives in a TED-talk format followed by a roundtable of Q&A from the audience on the following topics.
The ISS Destination: The impact, importance and the future Off the Earth, For the Earth
The ISS Crew Transportation: Launching Boeing Starliner and Commercial Travel to Space
The ISS Next Generation: Private Astronaut Preparation Opening up the New Space Ecosystem
Following the Topics, a Q&A Round table with all Presenters that will be moderated.
Organized by:

Speakers
John MULHOLLAND
Vice President and Program Manager International Space Station Space and Launch, The Boeing Company
United States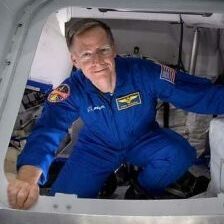 Team Germany
Platinum Sponsor
Gold Sponsor
Sponsors
Media Partners