From Deep Impact to Gravity through Space Weather: Working Together to Protect From Space Hazards, Human-made or Natural
Wednesday 3 October 2018, 13:30 – 14:30
Location: Bremen Conference Center – ÖVB Arena
Space Safety is a topic that no nation, no agency, no space actor can tackle alone. Global collaboration is a must. International cooperation is seen today but there is space for more.
Space Safety is not a single project or activity but a series of projects and activities contributed from players worldwide towards the vision of a resilient society safe from dangers originating in space.
The aim of the plenary is to explore international cooperation beyond what is already done and initiate/provide impulse for more. This plenary event is thus conceived as a working plenary. The plenary starts with the current roadmaps at major space agencies on space safety topics and aims at identifying gaps in current activities and deriving concrete actions those on stage can agree to take up at home and with one-another.
Moderator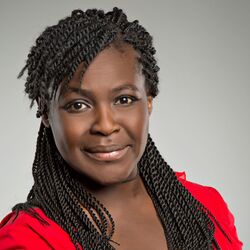 Maggie ADERIN-POCOCK
Space Scientist, British Broadcasting Corporation (BBC)
United Kingdom
Moderator & speaker
Speakers
Team Germany
Platinum Sponsor
Gold Sponsor
Sponsors
Media Partners