4th International Space Forum at Ministerial Level – The Mediterranean Chapter
Thursday 24 October 2019, 12:20 – 12:50
Location: The Walter E. Washington Convention Center – Grand Ballroom C
On September 5th, 2019, the Italian Minister of Education, University and Research welcomed in Reggio Calabria (Italy) the Ministers and Authorities for Space of the Mediterranean countries, as well as the representatives and experts of international space agencies and organizations, under the auspices of the International Astronautical Federation (IAF), the Italian Space Agency (ASI) and the University "Mediterranea" of Reggio Calabria, for the 4th International Space Forum – The Mediterranean Chapter.
After the first International Space Forum (ISF) in Trento (Italy) in 2016 and the following regional Chapters dedicated to Africa in Nairobi (Kenya) in 2017 and to the Latin America and the Caribbean in Buenos Aires (Argentina) in 2018, the Mediterranean Chapter provided a Forum for an open and productive discussion to further involve the Academia and the Universities of the region in space programs to contribute to find space solutions that better meet Mediterranean needs.
As a matter of fact, the main goal of the ISF initiative is the creation of a network among scientific institutions, international experts and governmental representatives in order to disseminate space knowledge, promote capacity building activities in space disciplines and contribute to the regional development of space economy. As happened in Nairobi and Buenos Aires, also in Reggio Calabria the delegates adopted the Reggio Calabria Page, a set of recommendations to continue the debate and start new space programs and curricula.
The GNF, after a brief introduction of the ISF initiative, will focus the attention on the results and perspectives of the Mediterranean Chapter.
The speakers will be the representatives of the three organizing institutions of the ISF 2019, namely IAF, ASI and the University Mediterranea of Reggio Calabria.
The IAF Vice President for Science and academic relations will moderate the discussions.
Organized by:
Moderator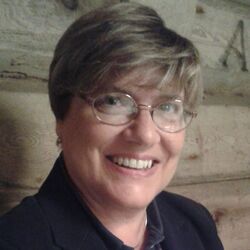 Speakers
Anchor Sponsor
Gold Sponsor
Silver Sponsors
Bronze Sponsors
Sponsors
Media Partners