Space Sustainability Rating: Addressing the Orbital Challenge
Thursday 24 October 2019, 13:25 – 14:25
Location: The Walter E. Washington Convention Center – Grand Ballroom C
The ever-increasing amount of space debris continues to pose a threat to valuable space assets. The reliance on space assets coupled with an expected growth of large constellations of micro-satellites and nano-satellites emphasize the critical need to foster responsible behavior by all actors to ensure long-term sustainability of the space environment.
The Space Sustainability Rating (SSR) was first conceptualized within the World Economic Forum Global Future Council on Space Technologies, and is currently under development jointly by an international and transdisciplinary team consisting of the World Economic Forum, MIT Media Lab, European Space Agency, and supported by Bryce Space and Technology, and the University of Texas at Austin. The SSR aims to act as a tool to help incentivize sustainable behavior on-orbit, providing the necessary instrument to support measurement and recognition of such behavior. Based on industry-identified best practices and objective analysis, the SSR provides a structure for a voluntary, self-publicized rating of the degree to which operators adopt procedural, behavioral and systematic approaches taken to orbital missions (satellites and constellations) that support long-term sustainability of the orbital environment.
The SSR has the potential to positively impact elements of the Space value chain – from manufacturers and insurers to launch providers and operators, as well as end customers. The GNF provides a unique international platform bringing together experts and stakeholders to share their insights on the development of the SSR, and its impact on the long-term sustainability of the space environment.
Organized by:
Moderator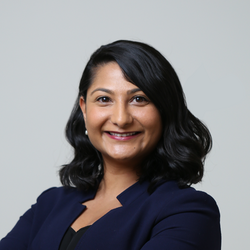 Speakers
Anchor Sponsor
Gold Sponsor
Silver Sponsors
Bronze Sponsors
Sponsors
Media Partners