Commercial Crew Starliner
Tuesday 22 October 2019, 14:45 – 15:30
Location: The Walter E. Washington Convention Center – Grand Ballroom A
The Boeing CST-100 Starliner is nearing operational use as an American-made vehicle capable of safely taking astronauts to and from low Earth orbit including to the International Space Station. The spacecraft greatly enhances the scientific benefits and commercial capabilities of the ISS through increased crew size and cargo capacity to accelerate space-related efforts that further the economic development of low Earth orbit.
The Starliner spacecraft design and construction is well underway and initial test flights with astronauts aboard are scheduled this year. This session will provide the latest information and video on the Starliner program complete with up-to-date developments on the preparation and initial flights.
On the first crewed mission to the ISS will be Boeing astronaut Chris Ferguson. He will discuss his flight preparation and training and will report on flight to the ISS as well as ongoing activities onboard the station. The session will provide opportunity for the audience to interact directly with Chris via live question and answer.
Organized by:

Moderator
Speakers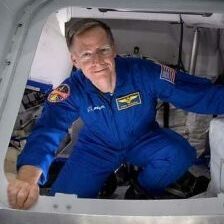 Anchor Sponsor
Gold Sponsor
Silver Sponsors
Bronze Sponsors
Sponsors
Media Partners