Spaceports: Gateway to a Global Space Economy
Thursday 24 October 2019, 12:40 – 13:30
Location: The Walter E. Washington Convention Center – Grand Ballroom A
This GNF Event will focus on a key component of current and future space operations, one that until recently has not received much attention: spaceports. Traditionally, spaceports have been known as the place from which satellites are launched into orbit. That role will certainly continue. However, there are at least five other potential roles that we should expect spaceports to play going forward, including hosting suborbital space tourism flights; conducting research and technology development activities; operating vehicles that provide high-speed, long-distance, point-to-point transportation through space; being a hub for aerospace manufacturing; and serving as a community focal point for aerospace workforce development and training.
According to the Airports Council International, there are currently 17,678 commercial airports in the world, and they have a tremendous economic impact. When it comes to space, there are only a handful of operational launch sites today. However, a report by Goldman Sachs projected that the global space economy could total more than $1 trillion per year within 25 years. Much of that economic activity could take place at or near spaceports. Governments, companies, and academic institutions that aspire to be a part of, and to benefit from, that increased economic activity, need to start now to form strategic partnerships, and to begin planning for the facilities, technologies, and policies that will be required.
The "Spaceports: Gateway to a Global Space Economy" GNF Event will feature an international panel of six distinguished experts, who will share their perspectives on the role that spaceports play today and how they can operate in the future. They will also highlight current capabilities, challenges that have been encountered, lessons learned, implications for the workforce, and ideas for potential international collaboration. The event will conclude with an opportunity for the audience to ask questions and provide feedback for the panel members.
Organized by:

Moderator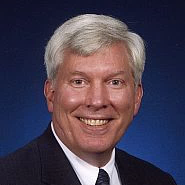 George NIELD
Associate Administrator for Commercial Space Transportation, Federal Aviation Administration Office of Commercial Space Transportation (FAA/AST)
United States
Speakers
Anchor Sponsor
Gold Sponsor
Silver Sponsors
Bronze Sponsors
Sponsors
Media Partners