Late Breaking News : Introduction to the United Arab Emirates Astronauts Program
Friday 25 October 2019, 09:00 – 09:30
Location: The Walter E. Washington Convention Center – Grand Ballroom ABC
The Session will highlight the objectives and long-term plans of the UAE Astronauts Program. It will talk about the different phases of the program starting from program establishment and official announcement, followed by the process to select and train the first astronaut corps, and finally the plans for launching the first astronaut to the International Space Station (ISS).
The LBN will focus on the 1st mission of the UAE astronaut "Hazzaa Al Mansoori" to the International Space Station on the Soyuz MS-15 spacecraft from 25th Sep to 3rd Oct, 2019. The mission plan including the 16 scientific experiments conducted during and after the mission, education and outreach activities as well as live public events will be presented during the LBN session. In addition, the results and outcomes of the experiments and lessons learned from first mission will be shared with the international community in this session.
The Session will also talk about the role of ISS partners in developing the mission activities and supporting the selection and training of the first astronaut candidates. Additionally, it will show the successful model of cooperation, collaboration and engagement of the ISS partners in all aspects of the mission including launch, space and ground segments. Mission operations and coordination mechanism performed between UAE Operations Support center and ISS Mission Control Centers will be also presented. Finally, MBRSC will be sharing with the international space community the plans for having a long term and sustainable Astronaut program. And it will talk about initial timeline and plans for the following missions.
SPEAKERS
Salem AL MARRI
Deputy Director General - CEO, Mohammed Bin Rashid Space Centre (MBRSC)
United Arab Emirates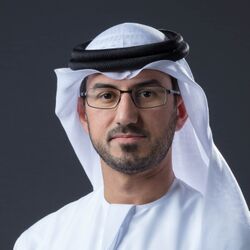 Adnan AL RAIS
Program Manager - Mars 2117, Mohammed Bin Rashid Space Centre (MBRSC)
United Arab Emirates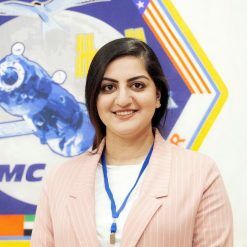 Mariam AL ZAROONI
United Arab Emirates
Anchor Sponsor
Gold Sponsor
Silver Sponsors
Bronze Sponsors
Sponsors
Media Partners