E3.6 The Economics of Procurement in Space & Defense Contracting
Symposium: E3. 32nd IAA SYMPOSIUM ON SPACE POLICY, REGULATIONS AND ECONOMICS
Session: 6 – Economics of Procurement in Space Contracting
Room: 144A
Time: 13:30
For the major future institutional missions, it is of vital importance for the public procurement authorities to have a solid and consolidated baseline prior to the initiation of the development phase.
Such solid baseline needs to be supported and validated through a detailed assessment of the requirements in relation to the available technologies.
The new space era should go hand in hand with a new acquisition policy involving a progressive transfer of responsibilities and design authority to industry.
This new distribution of responsibilities between the public sector and industry can become a reality as a result of different procurement policies such as joint proposal teams, joint dialogue phases and the concept of procurement as a service.
Transfer to industry of the responsibility for the mission related technology preparation activities is another example.
The economic impact of such approach could be substantial as it could lead to faster development times and earlier availability of the satellite functionalities/objectives.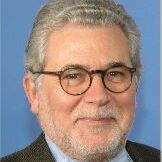 Eric MOREL DE WESTGAVER
Director of European, Legal and International Matters (D/ELI), European Space Agency (ESA)
France
Anchor Sponsor
Gold Sponsor
Silver Sponsors
Bronze Sponsors
Sponsors
Media Partners