Challenges Ahead for a Responsible Space Sector
Day: Monday 25 October
Time: 15:55 -16:55 GST
Location: Sheikh Rashid Hall F, Dubai World Trade Centre
The objective of this session is to draw the attention of the audience on the need to act collectively to effectively respond to global challenges linked to climate change, environmental protection, and social responsibility. ESA and key European space actors mobilise on joint initiatives.
Top-level Executives will stress the need for joint effort to best meet the current global challenges and then identify priority-actions set for their organisations
Address their responsibility of action towards global challenges
Demonstrate their engagement inside and outside their own organisation
Highlight the importance of acting together
Stress the need to define common objectives and actions towards a more sustainable and socially responsible space sector
Address expectations from the public
Federated by ESA along the objectives of Agenda 2025, public and private actors have collectively identified common principles and values which will guide them in their undertakings to meet global challenges. Executives from key public and private European space actors will debate about possible joint initiatives to address sustainability and social responsibility topics.
The round table will be moderated by ESA Chief Climate and Sustainability Officer asking questions to panellists on
Current undertakings in their organisation to meet global challenges
Priorities for further common action at European and global level
Panellists will have the opportunity to talk about the need of a collective action and the identified joint initiatives.
This session is organized by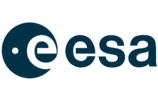 Speakers
FIRST PART
SECOND PART