French Fireside Chat: Surveillance, Habitat, Security
Day: Wednesday 27 October
Time: 09:40 -10:40 GST
Location: Sheikh Rashid Hall F, Dubai World Trade Centre
The session will be organised with 3 fireside chats:
1 SURVEILLANCE with the contribution of the company UNSEENLABS, specialist of accurate data on vessel positions and SHARE MY SPACE that has developed safe navigation solutions for satellite fleets.
2 HABITAT with INTERSTELLAR LAB aiming to develop modules for sustainable living on earth and in space along with SPARTAN SPACE and its smart habitats for space and underwater exploration.
3 SECURITY including CAILABS developing free space optical communication, SODERN expert in optronics and neutron technology, and MAGELLIUM.
The French GNF is part of the French Space Days organised by Business France, the national agency supporting the international development of the French economy, in partnership with CNES, the UAE Space Agency, the Mohammed Bin Rachid Space Center (MBRSC) and the International Astronautical Federation (IAF). The objective is to strengthen commercial and strategic ties between the United Arab Emirates, a new challenger in the conquest of space, and France, a historical player, through technical contributions, business meetings and site visits.
The ambitious Emirati strategy supports an objective of economic diversification, international influence and the writing of a new national narrative in the longer term. It heralds an increase in demand for space services and products, stimulating the development of a public and private industrial offer rich in partnerships for France.
The session is organized by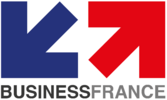 Official Opening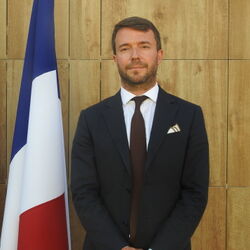 Xavier CHATEL
Ambassador of France to the UAE
France
Official Intervention
Moderator
Fireside Chat 1: Surveillance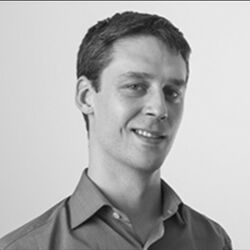 Clément GALIC
CEO and Co-Founder, Unseenlabs
France
UNSEENLABS: Accurate data on vessel positions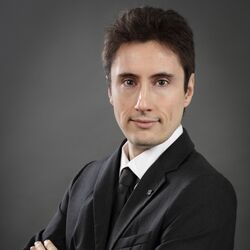 François MAZIERES
Commercial Director, Share My Space
France
SHARE MY SPACE: Safe navigation solutions for satellite fleets
Fireside Chat 2: Habitat
Barbara BELVISI
CEO, Interstellar Lab
France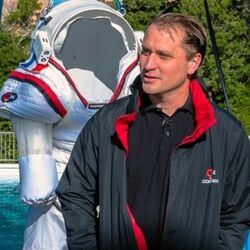 Peter WEISS
President & Founder, Spartan Space
France
Fireside Chat 3: Security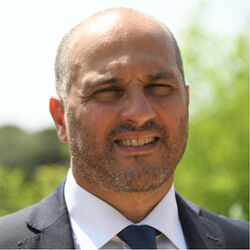 Salem BELMANA
Key Account Manager, Sodern
France
SODERN: Optronics and neutron technology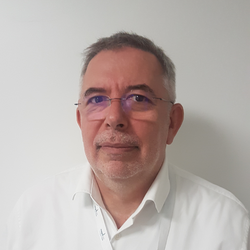 Alain LAPEYRE
Senior Business Manager, Magellium
France
MAGELLIUM: Earth Observation and Geoinformation Solutions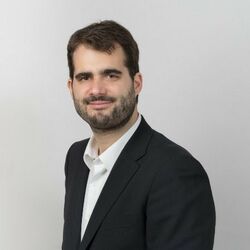 Jean-François MORIZUR
CEO, Cailabs
France
CAILABS: Free space optical communication
Official Closing