Expeditions 60/61 Reunion
Day: Monday 25 October
Time: 18:15-19:30 GST
Location: Sheikh Rashid Hall E + F, Dubai World Trade Centre
This panel will introduce, for the first time, the full nine (9) crew-members that were part of Expedition 60/61 to the International Space Station (ISS). The crew-members will come together again at IAC 2021 in Dubai to share their experience, knowledge, scientific mission and achievement.
What distinguishes this Expedition and team is that it witnessed:
1) the participation of the first UAE Astronaut to the International Space Station, "Hazzaa Al Mansoori". The launch of Hazzaa Al Mansoori to the ISS was a turning point in the UAE's space program, and key milestone in the development of the Human Spaceflight Programme. His participation in this mission inspired a generation and will be a source of aspiration to the youth in our region. The mission was a successful example of international cooperation and collaboration between all space agencies to ensure the success of the UAE's first mission to ISS. It showed how space can unite nations to work together to achieve a common goal.
2) the successful execution of the first "All-Women Spacewalk", which was conducted by NASA astronauts Jessica Meir and Christina Koch. This achievement provides inspiration to all women around the world, and proving that they could achieve their dreams and reach great heights with hard work and dedication.
3) braking the record of the longest continuous time by a woman in space by Astronaut Christina Koch. Another achievement for women in space missions
4) having 9 members for the first time since the departure of Soyuz TMA-16M in September 2015.
5) conducting nine spacewalks, more than in any other increment in the history of the ISS.
As can be noticed, this panel will consist of very high calibre individuals that will be talking about very important aspects related to human spaceflights in terms of:
International cooperation in the Human Spaceflights
Engagement of emerging nations in space in future human spaceflights
Building Human spaceflights in emerging nations in space
Role of women in space and their significant contributions
Inspiring youth and new generations in Space and STEM fields
Science investigations and findings as part of the expeditions
Outcomes of the first UAE Human Spaceflight and its impact on the UAE and region
Speakers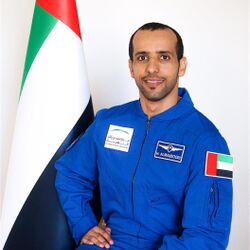 Salem AL MARRI
Deputy Director General - CEO, Mohammed Bin Rashid Space Centre (MBRSC)
United Arab Emirates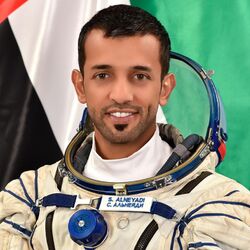 Sultan Saif ALNEYADI
Astronaut
United Arab Emirates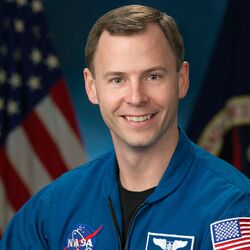 Tyler N. HAGUE
Astronaut
United States