Special Sessions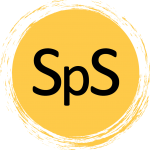 Reflecting and emphasizing the theme of the IAC 2021 "Inspire, Innovate & Discover for the Benefit of Humankind", this year's congress will see again the exciting and fresh format: Special Sessions.
The Special Sessions are held as part of the Technical Programme and are designed to be innovative, interactive, instructive and inclusive with the main objective to enhance knowledge transfer between experts and participants, as well as to maximize group interaction and promote collaborative learning.
IAC 2021 will feature an extensive range of inspiring and interactive Special Sessions, and will offer new session formats such as Campfires, Design Sprints, Interactive Games and many more. 19 proposals have been accepted among a record number of 87 proposals.

Important Dates:
Notification of acceptance - 2 April
Confirmation of intent - 14 May