Mumm Stellar Project - The first Champagne for Space - A technical and cultural endeavour
Day: Thursday 22 September
Time: 11:25 - 12:20 CEST
Location: Room N01, Level 3, Hall 7, Paris Convention Centre
For the past six years, Maison Mumm has collaborated with Spade design agency and CNES to imagine a Champagne tasting ritual in the most challenging context of a spaceflight. The experience they created will allow the next generation of Space travellers to embark with a piece of human culture, a product of the Earth's soil, and experience an iconic ritual of celebration that has brought people together for centuries.
The Stellar project takes form from the ground up - from the caring of the vineyards, the elaboration of the wines and ageing in Mumm's cellars, to the rituals and emotions that build the tasting experience. The collaborative approach and the wine-making expertise behind Mumm Cordon Stellar allowed to express a wine's character, aromas and structure in the context of space, where our perception is often challenged and our senses confused or inhibited.
Encapsulated in a unique bottle that meets the safety constraints of a spaceflight with the cultural heritage of Champagne, Mumm Cordon Stellar offers to reinterpret a millenary ritual of mankind at the outposts of humanity.
As we reveal Mumm Cordon Stellar bottle during IAC 2022, we invite the GNF attendees to discover the wide range of expertises that were brought together to elaborate this space cultural ritual.
Introduction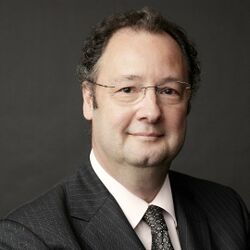 César GIRON
Chairman and CEO, Martell Mumm Perrier-Jouët
France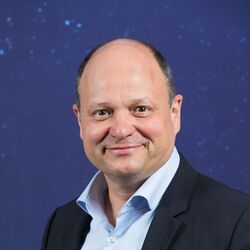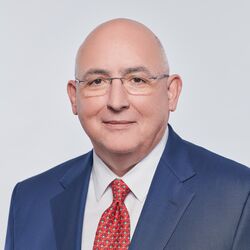 Moderator
Speakers