Next steps of the NewSpace Strategy of Catalonia
MONDAY 19 SEPTEMBER
15:30 - 16:15
N02
Catalonia has a NewSpace Strategy that launched its first nanosatellite last year and now is planning new launches. We will talk about the functions of the new nanosatellites and its impact on the generation of a new economy.
The promotion of the NewSpace sector is a priority for the Government of Catalonia. The NewSpace Strategy was approved in October 2020 to take advantage of the maturity of the Catalan space ecosystem. The strategy addresses six main pillars: ecosystem promotion, international cooperation, research and innovation focused on transference, the launch of space nanosatellites and ground infrastructures, space data services and talent and innovation programmes.
In this context, Catalonia has the infrastructure, know-how and technological background to become a relevant player in the NewSpace field, with substantial experience in research and innovation both in the upstream and downstream, mission launches, payload design, ground facilities, space telecommunications and a first-class digital ecosystem: 3D printing, AI, advanced electronics for sensors and computers, secure communications, and new-generation mobile communications (5G and IoT, among others). Moreover, the Catalan space sector turnover consisted of €807 million in 2020. And the NewSpace sector will multiply its turnover and employment fourfold in the next five years, according to "The NewSpace sector ecosystem in Catalonia report", 2020.
Moderator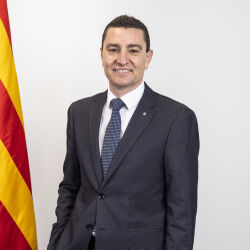 Daniel MARCO
Director General of Innovation and Digital Economy at Government of Catalonia
Speakers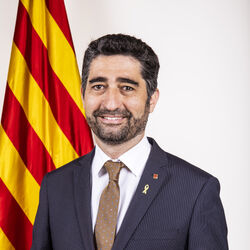 Jordi PUIGNERÓ
Vice President of the Catalan Government and Regional Minister of Digital Policies and Land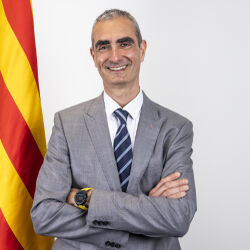 David FERRER
Secretary of Digital Policies at Government of Catalonia