The Value of Low Earth Orbit in the Next Decade
Day: Monday 19 September
Time: 09:00 - 10:00 CEST
Location: Room Paris South, Level 3, Hall 7, Paris Convention Centre
2022 is a really powerful year for low Earth orbit (LEO)! The US announced its intent to operate the International Space Station (ISS) to 2030 and other ISS partners are also planning extensions. Use of the ISS until 2030 brings more than a third additional on-orbit lifetime. Europe is defining their roadmap for the future and planning to develop their own capabilities. India is developing a cargo option. China's Aerospace and Technology Corporation (CASC) announced it would add two 22-ton modules to complete the Tiangong space station this year. New commercial players also have plans!
This plenary will discuss how LEO will be used differently in the next 8 years - given the more recent international capabilities and new objectives - and what a human presence in LEO across multiple international and commercial efforts will look like. We will highlight potential business markets and the business cases for commercial companies and key benefits provided by these efforts. Discussions will also include why these investments are being made now.
A key focus for this plenary is on diversity and the "G's of the IAF": Gender, Geography and Generation. We will hear from a diversity of voices including research, tourism, manufacturing, and space development, and from government agency and company perspectives.
Moderator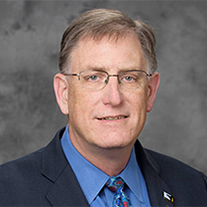 Dan DUMBACHER
Executive Director, American Institute of Aeronautics and Astronautics (AIAA)
United States
Speakers