Technical Programme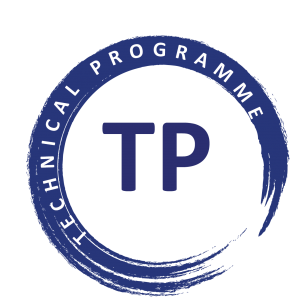 IAC 2022 Call for Abstracts and Special Sessions is open – GET INVOLVED!
CALL FOR ABSTRACTS
The "Call for Abstracts" is a precursor to a subsequent submission of a final paper, which may be presented at the 73rd IAC to be held in Paris, France on 18-22 September 2022.
Authors are invited to submit an abstract regarding an original, unpublished paper that has not been submitted in any other forum. Abstracts must fit into one of the following IAC categories:
Science and Exploration
Applications and Operations
Technology
Infrastructure
Space and Society
Abstracts must be written in English and the length shall not exceed 400 words. Tables or drawings are not allowed in the abstract. Submit your abstract through the online IAF portal at https://iafastro.directory/iac/account/login/ no later than Monday 28 February 2022 at 23:59 CET. Submitted abstracts will be evaluated by the Session Chairs on the basis of technical quality and relevance to the session topics. Selected abstracts may be chosen for oral or interactive presentation. We look forward to receiving your abstracts for IAC 2022 and please check the IAF website regularly to get the latest updates on the Technical Programme!
Questions? Contact us at support@iafastro.org
CALL FOR SPECIAL SESSIONS (SpS)
The goal of Special sessions is to provide a forum for focused discussions on new technical and multidisciplinary topics, and provide opportunities for audience engagement. Special Session are mainly evaluated on the following criteria:
Special Sessions must be participatory and shall propose an interactive format such as fishbowls, campfires, design sprints, workshops etc. Opportunities for audience participation in the discussion must be demonstrated. Standard formats such as panels will not be considered.

Special Sessions must be multidisciplinary and demonstrate transversal aspects, as well as cutting-edge topics. Proposals must be submitted in one of the 33 symposium topics.
Special Session proposals must be submitted online by Friday 11 February 2022 at 23:59 CET at https://iafastro.directory/iac/account/login/
Questions? Contact us at SpS@iafastro.org