Food and Nutrition in the Final Frontier Where Astronauts Need to Thrive, Not Merely Survive
Time: 11:35 - 12:45
Room: N03
Format: Fishbowl
Join us for an exclusive Special Session on Space Food that kicks off with a visual experience that will take you into space as we give you a glimpse into the future of food technology. With more humans embarking upon longer space missions, astronauts are no longer just concerned with eating; they want to eat well.
Some of the world's most talented chefs are working with cutting-edge deep tech startups to develop delicious steaks and fine chocolates for the next generation of space travelers. Providing food that meets strict nutritional requirements while being stable in a microgravity environment is no easy feat. Colour, smell, and texture all contribute to the enjoyment of food but also pose tremendous challenges for chefs as they work to meet their own high standards. However, the rewards are worth it; research shows that cooking and eating together strengthens astronauts' mental health and group dynamics, which in turn improves their performance in space. It requires both scientific expertise and creative thinking.
Learn about the challenges and innovations in space food for long-duration missions and how food science and culinary experiences are pushing the boundaries to overcome space constraints. And if you're a chocolate lover, you're in luck! We will feature a tasting of Space Truffles as the future of next-generation functional food designed for astronauts!
Organizers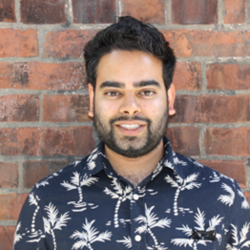 Anilkumar DAVE
Space Strategy Lead, Astreas
Italy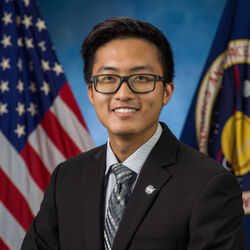 Waylon LEE
Aerospace engineering Ph.D. Student, Texas A&M University
United States
Facilitator
Speakers