International Perspectives on Championing the Role that Space Places in the World
Day: Wednesday 4 October
Time: 15:40 - 16:20 AZT (GMT+4)
Location: Heydar Aliyev Center (HAC) Auditorium
As space sector professionals, students and enthusiasts, we're used to passionately talking to each other about space, and its many benefits.
We're well-versed in the multitude of ways that we use space - including using space applications to help us monitor climate change variables to protect our planet to using global navigation systems and satellite communications to help us connect, travel and work.
We understand how important studying other planets is – and how this helps us understand the origins of the Universe, how the Earth formed and what its future might be, leading to advancements in science, technology and engineering.
However, there is still a need for us to 'make the case for space' to a wider audience. We need to convince policy-makers, budget-holders, potential new investors and the workforce of tomorrow of the value of space, to ensure that we're securing investment, a talented workforce and encouraging innovation in the sector.
This session will look at how we can better champion the power of space to inspire people, offer greener, smarter solutions and support a sustainable future.
Organized by:

Moderator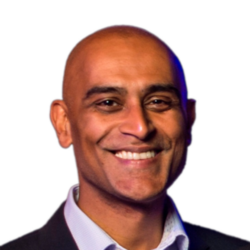 Speakers
Aarti HOLLA-MAINI
Director, United Nations Office for Outer Space Affairs (UNOOSA)
Austria