Aerospace Technologies in support of Humanitarian Aid
Day: Wednesday 31 March 2021
Time: 14:00-15:00 CEST
An increasing number of people around the world are dependent on humanitarian aid. Crisis, conflicts, natural disasters and climate change are all major factors in this shift. Humanitarian aid is often provided in difficult political circumstances and poor security situations, often under intense time pressure. Relief organizations are thus increasingly looking for technological support to increase the safety, security, efficiency and sustainability of their operations.
The German Aerospace Center (DLR) has launched a Humanitarian Technologies initiative, which aims at advancing cutting-edge aerospace technologies for humanitarian purposes and applying them on the ground, ensuring that they are cost-effective and adapted to the needs of humanitarian organizations. This webinar presents how DLR scientists and engineers work in interdisciplinary teams with relief organizations to advance technologies and strategies for the improved and more effective provision of humanitarian aid worldwide:
MEPA – mobile greenhouses: The mobile, deployable plant cultivation unit is not only able to supply astronauts in space with tomatoes and lettuce, but could also be used to provide food for people in crisis regions.
Data4Human – needs-based data services for humanitarian aid: Precise and real-time processing and analysis of geodata acquired by satellites and from internet sources support aid personnel to valuate crisis situations.
Drones4Good – using Artificial Intelligence (AI) in humanitarian drone operations: Improving situational awareness for control centers and the safety of beyond-visual-line-of-sight operations.
AHEAD – tele-operated trucks transport aid supplies: Remote-controlled and semiautonomous vehicles designed to traverse routes that pose a significant risk to human drivers, allowing to expand the operational reach of humanitarian aid organizations.
Opening Statement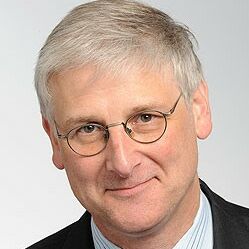 Hans-Joerg DITTUS
Member of the Executive Board, Deutsches Zentrum für Luft- und Raumfahrt e.V. (DLR)
Germany
Moderator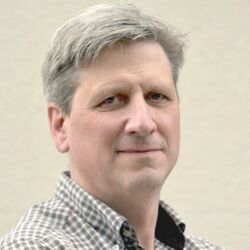 Stefan VOIGT
Coordination DLR HumTech Initiative, Deutsches Zentrum für Luft- und Raumfahrt e.V. (DLR)
Germany
Speakers