Which initiatives are taken worldwide to best support the start-ups ecosystem?
Day: Wednesday 26 May 2021
Time: 14:00-15:00 CEST
Innovation, disruptive technologies, 'New Space' approaches are key for the future of Space. Today, many entrepreneurs are entering the Space sector, leveraging the enormous amount of data from Space, using the increasing number of Space assets already in orbit, or directly developing their Space hardware. We see many initiatives developing worldwide, but which programs exist to support those entrepreneurs locally, to help them mature their concept, grow their company, and speed up the transformation of innovative ideas into valuable businesses?
This Webinar, organized by Airbus Defence and Space, proposes you to learn from key Space Incubators or Accelerator Programs such as: Aurora Space Cluster (Australia), FutureSpace (China), CNES (France), ISRO (India) and Techstars (US). If you have started your company, or thinking about it, this is your opportunity to learn more about those programs. The panelists will describe their respective programs and reflect on their experience supporting Space entrepreneurs. Airbus Defence and Space, European leader in Space Systems, closely supports and accompanies the European Space ecosystem by participating in Hackathons, Innovation and Mentoring Programs.
The IAF, through its 'IAF Space Economic Platform' (ISEP), is actively supporting the Space activities and raising Space awareness on a global scale contributing to the development of start-ups.
Join us for this unique opportunity to discover Space Incubators or Accelerator Programs from all over the world!
Moderator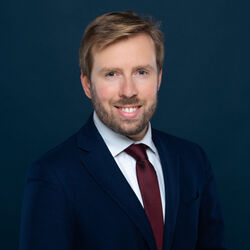 Pierre-Alexis JOUMEL
Director International & New Business, Space Systems, Airbus Defence and Space GmbH
Germany
Speakers