WIA-E Breakfast and Awards ceremony
WIA-Europe is pleased to invite you to attend its annual "flagship" event, the WIA-Europe Breakfast and Awards Ceremony during the IAF Spring Meeting on Tuesday, 22nd March 2016, at 8:00 – 9:30, in Paris.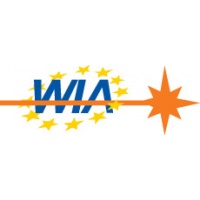 WIA-Europe's President Simonetta di Pippo will welcome the IAF President Kiyoshi Higuchi and four Heads of leading European Space Agencies:
**Prof. Johann-Dietrich Woerner – ESA,
**Jean-Yves Le Gall – CNES,
**Prof. Pascale Ehrenfreund – DLR,
**Prof. Roberto Battiston – ASI,
who will address the audience.
WIA-Europe's Chair of the Board of Directors, Claudia Kessler, will present the 2016 WIA-Europe Outstanding Achievement Awardee, Candace Johnson, one of the most remarkable female personalities in the worldwide space business.
Do not miss this unique opportunity to meet our distinguished speakers and guests and enjoy inspiring discussions and a relaxing networking atmosphere!
WIA-E Breakfast in 2015: