ANU Institute for Space (InSpace)
University • Member since 2012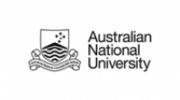 The Australian National University is home to world-class space infrastructure and world-leading space researchers across many Colleges and Schools.
The ANU Institute for Space brings together this team of multidisciplinary researchers to create opportunities for and co-investment in research, innovation and collaboration to supercharge Australia's space capability.
Professor Anna Moore, Director for InSpace, is a major force driving Australia's strategic direction and R&D agenda to grow our space capabilities and industry. She sets the vision and strategy for space-related activities at the Australian National University, including satellite and space mission design, manufacture and testing, space-ground communications, Earth observations, space situational awareness, and space medicine, law and commerce.
Each year, ANU InSpace focuses on several flagship missions that align with Australian Space Agency priority areas and the federal government priorities in Defence, Home Affairs and Science. They are chosen to drive national action and link the global space industry to ANU infrastructure and innovation. ANU InSpace is dedicated to crossing perceived discipline boundaries to create collaborative space missions that make life better for all Australians.
Mt Stromlo Observatory
2611 Canberra
Australia
61 2 6125 5111
Participation