ALTEC Spa
Space Industry • Member since 2022
`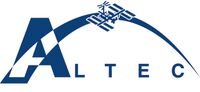 ALTEC – Aerospace Logistics Technology Engineering Company – is the Italian center of excellence for the provision of engineering and logistics services to support operations and utilization of the International Space Station and the development and implementation of planetary exploration missions.
ALTEC headquarters are based in Turin, Italy, its branch office is located in Cologne, Germany, with activities at ESA and DLR, and has liaison offices at NASA.
ALTEC is a public-private company owned by Thales Alenia Space, one of the most important European space industries, and the Italian Space Agency – ASI.
ALTEC vision aims to enable a sustainable permanence of man in space, maintaining leadership on human activities in low orbit (including commercialization), obtaining central roles in the human exploration of the Moon, consolidating the centrality of the ROCC in the perspective of future Martian and lunar exploration, empowering its own data processing capacity using Artificial Intelligence and Data Mining.
Corso Marche 79
Turin
Italy
+39 011 7180 115