Mohammed Bin Rashid Space Centre (MBRSC)
Space Agency and Office • Member since 2012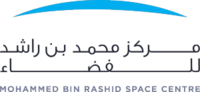 Mohammed Bin Rashid Space centre
Advancing sustainable development, and driving the vision for a knowledge economy in the UAE
Our Vision
To be recognized globally as a centre of excellence in the field of space science and technological innovation.
Our Mission
To enable the UAE to effectively create, use and exploit space science technologies and applications.
Main Line of Business
Research and development in the area of outer space
Manufacture of satellites and development of systems
Space Imaging
Ground station services and support to other satellites
KhalifaSat Launch & the Mars Probe
We are proud to have already accomplished a number of significant achievements, most notably the launches of DubaiSat 1 and DubaiSat 2- both which continue to orbit the planet capturing stunning imagery beamed back to our headquarters.
With the ongoing preparations for the launch of the KhalifaSat- The first UAE Satellite Made 100% by UAE Nationals in the UAE- in 2017, and the recount announcement by H.H. Shaikh Mohammad Bin Rashid Al Maktoum- The Vice President, Prime Minister and Ruler of Dubai- for the unmanned Mars probe which is planned to be launched in 2020 is currently in the planning stages, the mission is only just getting started.
Wadi Al Amardi – AlKhawaneej, Dubai Academic City Road. - Opposite of UAE Football Association. - P.O.BOX 211833
Dubai
United Arab Emirates
00971 4 6071200
Participation