ROSCOSMOS
Space Agency and Office • Member since 1993
`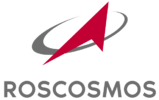 ROSCOSMOS is a State Corporation that was established in August 2015 to oversee and implement a comprehensive reform of the Russian space industry.
State Space Corporation ROSCOSMOS ensures the implementation of the Russian government's space program and its legal regulation. ROSCOSMOS is also placing orders for the development, manufacture and supply of space equipment and space infrastructure objects.
The state corporation is also responsible for international space cooperation and tasked with setting the stage for the future use of results of space activities in the social and economic development of Russia.
42 Schepkina Street
107996 Korolev, Moscow Region
Russia
+7 (495) 660 2323 - +7 495 688 90 63 - +7 499 975 44 67
Participation