The Andy Thomas Space Foundation
Association and Professional Society • Member since 2020
`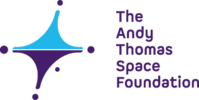 The main goal of the Foundation is to promote innovation and social well-being in Australia by advancing the cause of space and increasing awareness of its benefits for our nation.
The Foundation is committed to promoting and supporting the highest quality space activities in Australia to drive progress in education, research and innovation to ensure that the space sector is a key contributor to Australia's economic transformation.
The Foundation intends to achieve its goals by generating income through membership fees, grants, philanthropic donations and conducting public events
This revenue will support projects such as:
The Australian Space Discovery Centre in initiatives focused on inspiring young students
A Grassroots Program
Career-level scholarship support.
76 Hill Street
5006 North Adelaide, SA
Australia