ZARM Fab GmbH
Space Industry • Member since 1997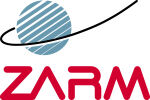 The Center of Applied Space Technology and Microgravity (ZARM) is part of the Department of Production Engineering at the University of Bremen.
In September 1985, the institute was established as a research center mainly concentrated on the investigation of phenomena under conditions of weightlessness and questions related to space technology. Within only 6 years ZARM became the largest and one of the most important university institutes for space technology in Europe. ZARM employs about 80 scientists, engineers and administrative staff as well as many students from different departments like production engineering, physical sciences or information technologies.
The main laboratory is the drop tower, which offers the opportunity for short-term experiments under high-quality microgravity conditions. The ZARM Drop Tower Operation and Service Company (ZARM FAB) was established in 1990 along with the start of operation of the Bremen Drop Tower and employs further technical and administrative staff.
Am Fallturm
28359 Bremen
Germany
Participation