Become an IAF member
Membership in the IAF is open to all companies and organisations working in space-related fields. If you are interested in becoming a member, please complete the "IAF Membership Application Form" form and send it together with your company's by-law, statutes and any other relevant material to the IAF Secretariat.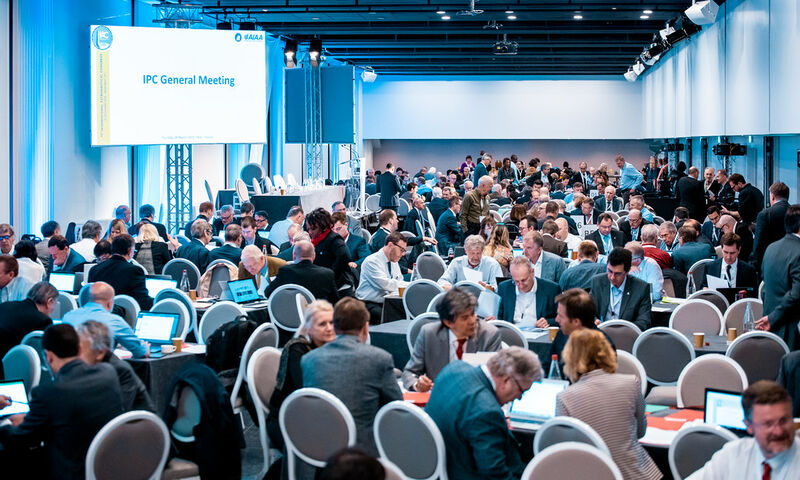 Our benefits
Access a global network of potential business partners and meet decision makers
Promote your organization to the workforce of tomorrow
Attract and exchange with students and young professionals at our targeted events
Interact with your peers in exclusive IAF members lounges
Shape the space community by nominating an IAF Bureau Member
Promote your organization on the IAF website, social media and the IAFastro app
Reach more than 30.000 subscribers worldwide through the IAF Newsletter and Members' corner
Gain visibility for your organization through the IAF publications
Be included in all IAF promotional materials
Earn public recognition of your organization's achievements
Nominate candidates and be nominated for the IAF Awards
Access IAF events through IAF Grants Programmes
Get privileged connection with IAF's media partners
Boost your organization's awareness through IAF Plenary Programmes
Get discounted rates on registration and exhibition fees
Receive free access to more than 50.000 manuscripts through the IAF Digital Library
Book complimentary meeting facilities during IAF events
Have privileged access to sponsorship opportunities at IAF events
Benefit of an IAF special member rate for IAF Congress TV films
IAF Membership Dues Scale
Detailed information about the IAF Membership Dues Scale can be retrieved at page 18 of the IAF Membership Guide. Should you have any further questions, please get in touch with the IAF Secretariat (info@iafastro.org). We will be glad to support you throughout your organization's application process.
Join us


Complete the Application Form and attach the requested documents


We will review your application and ask in case of missing information

Once reviewed, your application will be recommended by the IAF General Counsel

Final approval by the IAF General Assembly during the IAC