DISCOVER THE IAF MEMBER OF THE MONTH APRIL 2022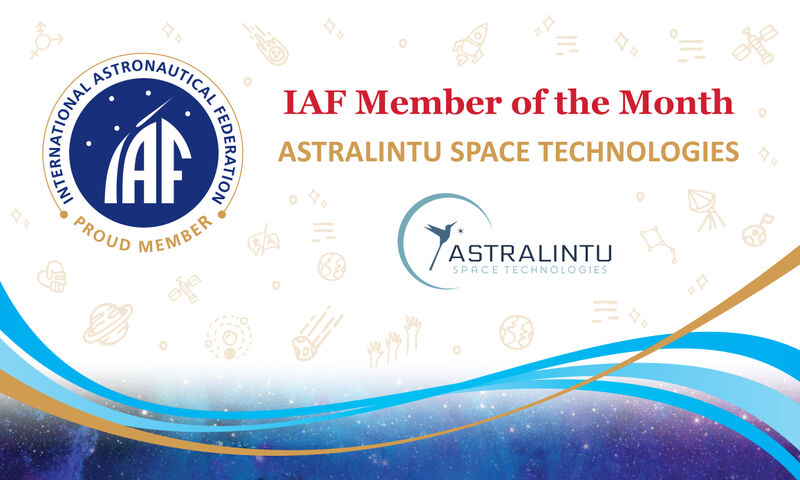 Astralintu Space Technologies is a pioneer Latin American startup founded in 2020 by Matias Campos. Astralintu specializes in in-orbit satellite mission services with the goal of facilitating access to space without the need of developing missions from scratch or having an in-house space program.
Astralintu was envisioned as a company that inspires people to reach what seems impossible. "We look to show that emerging countries are completely capable of being active actors in the space industry".
Our service portfolio offers integral mission deployment from payload integration to launch as well as mission operations and secure data downlink. We can also assist our customers with the exact solutions needed for a successful mission. Whereas it is only launch procurement or ground segment operations our team of engineers is ready to provide a customized experience.

IAF MEMBER CORNER ASTRALINTU SPACE TECHNOLOGIES ASTRALINTU's Linkedin