Discover the IAF Member of the Month NEW ZEALAND SPACE AGENCY
The International Astronautical Federation (IAF) is proud to introduce you to the New Zealand Space Agency, the front door for space activities in New Zealand!
The New Zealand Space Agency (NZSA) was launched in 2016, as part of the Ministry of Business, Innovation and Employment (MBIE). A year later the government passed legislation to enable space launch and high-altitude activities from New Zealand —including from the world's first fully private orbital launch facility run by Rocket Lab. We work with other countries on shaping global rules and norms on safe and responsible space activities while enabling innovation.
New Zealand now has a fast growing commercially driven space economy characterised by strong manufacturing and space applications sub-sectors and cutting-edge research and development. The size of that space economy was estimated at NZD 1.74 billion in revenue terms in 2018/19.
New Zealand may seem far away, but it is the ideal location for frequent and reliable launches, with easy access to key commercial orbits and clear airspace and seas. Our geography and R&D infrastructure are perfectly suited to high-altitude activities, hosting ground stations and SSA hardware, and conducting calibration/validation activities. Recently we have been host to flights of the SOFIA airborne observatory and NASA's super pressure balloons.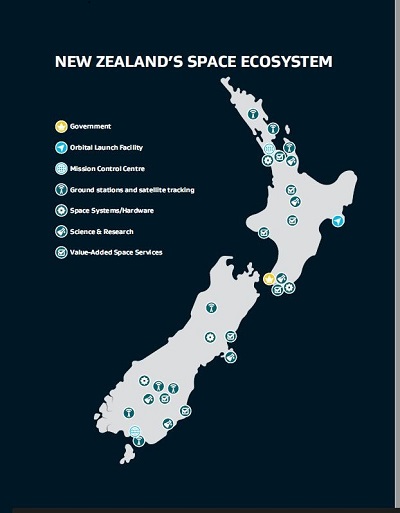 Our role at the New Zealand Space Agency is to help make it easier to access space from New Zealand, while ensuring this is done safely and securely, consistent with our national interests and international obligations. We do this through a business-friendly environment, a future-focused policy and regulatory regime, and through supporting ground-breaking research and development.
In 2017 we joined the IAF and made our first attendance at the International Astronautical Congress (IAF) in Adelaide. In October 2018, MBIE and the German Aerospace Centre (DLR) signed a Letter of Intent at the IAC to enable joint research collaboration, focused on SAR, optical communications and propulsion. We have expanding research partnerships and agreements with NASA, including the CYGNSS GNSS reflectometry mission. We have also been sponsoring high-performing New Zealand students to take part in internships at NASA Ames and JPL.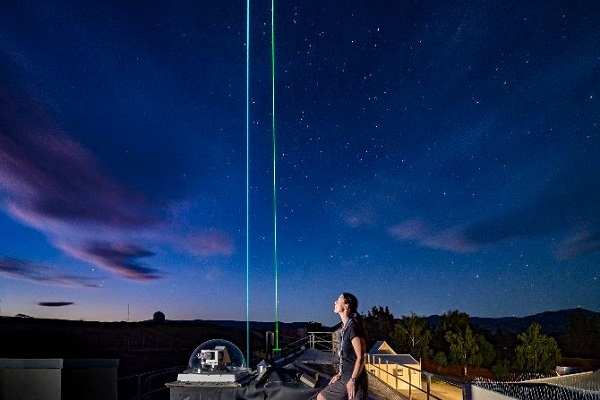 As part of the global effort to combat climate change, the New Zealand Space Agency is partnering with the Environmental Defense Fund in the MethaneSAT mission. Through Rocket Lab and the University of Auckland, New Zealand is taking responsibility for mission operations. We are also funding a secondary science programme focused on agricultural methane emissions. Through our Innovative Partnerships programme we are engaging with global space companies to perform frontier R and D in New Zealand. The programme forges partnerships between New Zealand's leading researchers and development intensive business to do transformative research.