Make a donation to the International Astronautical Federation
The IAF works intensively to help policy-makers understand the economic, social, political and scientific value of space. Through our congresses, conferences, publications and studies, knowledge is both advanced and shared on how space-related technology can improve our lives. Through the networking at IAF events, investment in innovation is encouraged, and organisations from worldwide are able to connect, collaborate, and advance scientific and technological knowledge in their countries.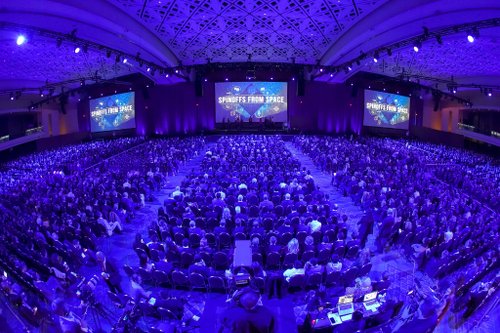 The IAF actively supports the development of students and young space professionals. Nearly a quarter of IAC attendees are under 35, testifying to the success of these efforts. From awards, grants and student competitions, to young professionals' networking events and technical sessions, the IAF both recognises and develops young talent. The educators' professional development workshops run at the IAC also equip teachers to teach even more effectively and motivate students in science. As a small organisation, we rely on the generosity of sponsors and donors to make these activities possible. Your donation would help young people, especially those from emerging countries, to gain the experience needed to advance space knowledge and their careers.
How to give
You can make a generous one-time or recurring gift of any amount;
You can give a gift in memory of someone to be used for a specific purpose or activity;
Online donations are simple and secure, just fill the following fields.
Fields marked with an (*) are mandatory.