Published on December 4, 2020
All IAF Members are Invited to Submit a Proposal for the IAF Global Networking Forum at GLEX 2021!
Join us in St. Petersburg!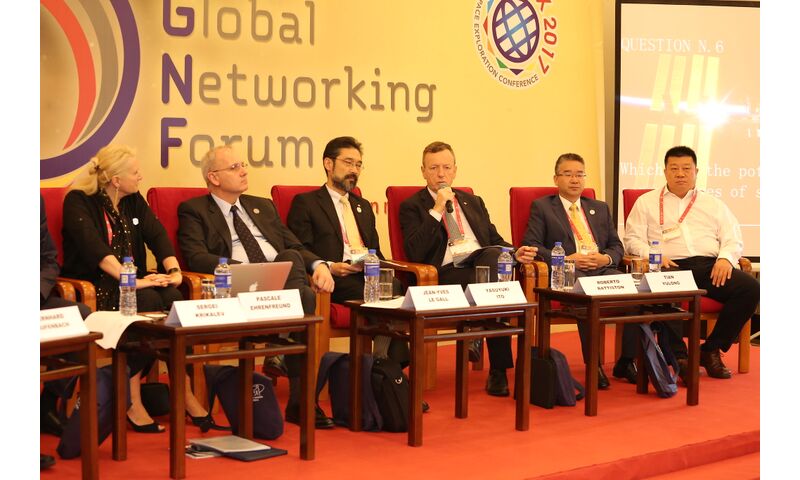 Dear IAF Members,
2021 will celebrate the 60th anniversary of Yuri Gagarin's spaceflight – marking the beginning of humankind's spaceflight era.
To celebrate this important milestone, the International Astronautical Federation (IAF) and ROSCOSMOS are organizing the Global Space Exploration Conference (GLEX) 2021 that will take place in St. Petersburg, Russian Federation from 14 – 18 June 2021.
We are delighted to be opening today the Call for IAF GNF Proposals! Send you inputs, and don't miss this opportunity to be part of the conversation!
The IAF GNF represents one of the Federation's most successful endeavors involving stakeholders, policy-makers and decision-makers, experts and young professionals in the global conversation about the future of space activities. The IAF GNF will provide you the opportunity to increase your visibility by attracting a wide audience and featuring a varied programme, panel discussions, networking sessions and social events.
You can find the submission form here. Fill in the form and submit it by email to gnf@iafastro.org. Please note that the Call for IAF GNF Proposals will be open until Friday 26 February 2021.
Don't forget that you can actively support the IAF GNF by sponsoring your session! Typical level of contributions are:
30 minutes – 5,000 €
45 minutes – 8,000 €
60 minutes – 10,000 €
Don't miss out on this opportunity to be involved !
We are looking forward to receiving your proposal and to welcoming you in St. Petersburg!
Best regards, IAF Secretariat