Published on March 13, 2023
BIG NEWS ! IAF & Azercosmos offer Exceptional Opportunity of Low-Cost Accommodation for Students & Young Professionals for the IAC 2023 in Baku!
Book your room now! Offer available on a first come, first served basis!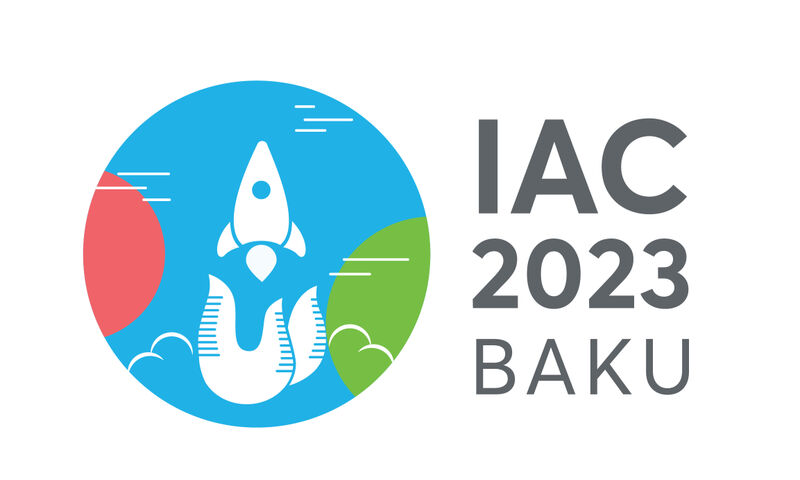 Today, the International Astronautical Federation – IAF as the organizer and Azercosmos as the host of the 74th International Astronautical Congress in Baku are very pleased to announce a new initiative supporting all students and young professionals from many fields of space science to attend the IAC 2023.
IAF Executive Director, Dr. Christian Feichtinger is particularly pleased with this new intiative which "is completely in line with our IAF IDEA 3G+ Diversity Platform through which we always support and encourage the next generation".
Chairman of the Board of Azerbaijan Space Agency, Mr. Samaddin Asadov commented: "Aiming to make the IAC 2023 even more attractive for the next generation in the space sector, we are delighted to offer indeed affordable accommodation specifically for the representatives of the next generation. Grab the chance to get registered to the IAC 2023 taking place from 2-6 October 2023 in the capital of Azerbaijan. We urge young space professionals to benefit from this opportunity and visit our beautiful city".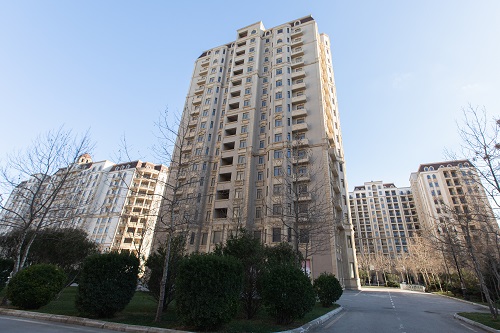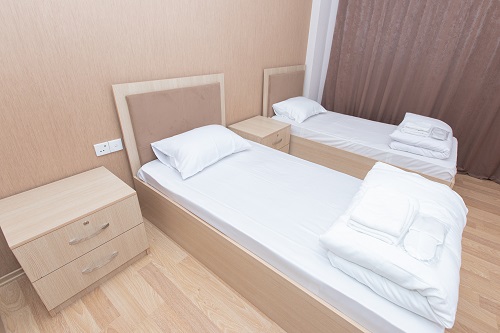 The "Youth Accommodation" located just 10 minute drive from the Congress Venue and next to the city transport hub, welcomes the visitors within its own residential zone, nearby shops, restaurants, and much more. The "Youth Accommodation" offers 2 beds in each room equipped with Wi-Fi and all necessary amenities. (Please note that there are no single rooms. If you do not wish to share your room, you will need to pay for the two beds).
The initiative enables more than 1,000 applicants to get a safe accommodation for a special price of just 29 Euros per night.
The offer is available on a first come, first served basis.
How to apply:
Applicants must be between 18 and 35 years old (on 1st October 2023)
Before applying for the "Youth Accommodation" make sure to register for the IAC 2023 at https://registration.iac2023.org/registration
Go to the booking platform https://iac.monkigo.com/
Get access and choose the button " Youth Accommodation"
Complete the following details: First name, Last name, ID Number, IAC2023 Registration Number
Send a scan of following documents to youth-accommodation@iac2023.org – passport, student card, proof of current education/employment
Once your submission is complete, the documents will be validated by the Youth Accommodation Team
You will be informed about the status of your application within five working days.
By travelling to Baku, you will have a chance to explore the diverse mix of influences from both east and west such as the stunning Heydar Aliyev Center, a one of IAC 2023 venues, and the UNESCO-protected sites as Icherisheher, the Walled City of Baku with the Shirvanshah's Palace and Maiden Tower.
For more information on how to get registered for the IAC 2023 and plan your travel to Baku please visit: www.iac2023.org. From luxury 5-star hotels and boutiques to budget 3-star options, 42 hotels are available on our partner platform so that everyone can find something for themselves.
For group bookings or any questions, please contact hospitality@iac2023.org.
Register Now for IAC 2023 Apply Now for the Youth Accommodation Contact