Published on May 5, 2021
Discover the IAF Vice President for Global Networking Forum, Mr. Andreas Lindenthal
We are proud to present the IAF Vice presidents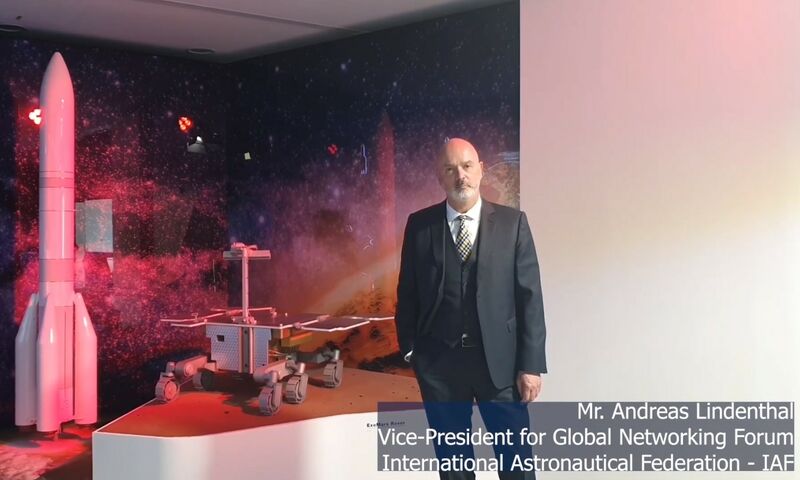 Andreas Lindenthal has a degree in aerospace engineering and started his professional experience within Airbus Defence and Space in Immenstaad at Lake Constance. Since then he had different positions within the areas of Satellite Systems, Space Equipment, Development and Production. He was located at the aerospace sites in Immenstaad, Jena, Toulouse and Ottobrunn. After a short period in the aviation area he was member of the Executive Committee of OHB System AG and held the position as Chief Operating Officer for more than five years. Since year end 2019 Andreas Lindenthal is Head of Space Systems "Business Operations" and "Spacecraft Equipment". Furthermore, he acts as head of Airbus Space Systems in Germany.
In the frame of his Vice-Presidency for Global Networking Forum at the IAF, Andreas Lindenthal's role is to share his experience and give the best advice to select the best proposals and provide a high-quality GNF programme for the whole community. The IAF GNF's activities will be tailored to the needs of stakeholders and will provide all IAF members with exclusive and flexible opportunities to actively participate and showcase their latest developments.
In addition, in October 2020, Andreas Lindenthal decided to launch a new initiative called the IAF GNF Space Conversations Series: regularly arranged, free-of-charge registration live online webinars. Throughout these bi-weekly live conversations, the IAF aimed at strengthening even further the ties with its Members and will flag topics that are relevant for the overall space community. These conversations provided a chance for the global space community to come together, connect, be inspired, and informed by leaders and experts in multiple fields of space.