Published on July 27, 2023
Discover the winners of the IAF Hall of Fame and the Malina Astronautical Medal
IAF Hall of Fame
The IAF Hall of Fame is intended to create a standing forum of personalities that have contributed substantially to the progress of space science, technology and space benefits to humankind, within the framework of the IAF activities.
We have the pleasure to announce the inclusion in the IAF Hall of Fame of: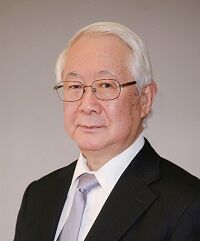 Uesugi Kuninori
Professor Emeritus, Japan Aero-Space Exploration Agency, Director General, Hokkaido Aerospace Science and Technology Incubation Center (HASTIC)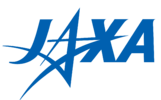 Professor Uesugi is undoubtedly one of the world's most experienced specialists in space engineering and mission management, and his capabilities have been essential in ensuring the success of the Japanese and international planetary exploration programs. Thanks to his unique talents, Japan has been a pioneer in several areas of exploration and has attained a most justified world reputation in this domain. Professor Uesugi's abilities embrace a vast domain, be it in the development of the "L" and "Mu" series rockets, or the extremely ambitious and cost-effective missions such as the "Sakigake" and "Suisei" missions to Halley's Comet, or the most impressive "Hayabusa" mission, which returned the best pictures ever of an asteroid and samples of its soil, making this mission another "premiere" in space science.
Professor Uesugi is also well known for his work on the swing-by technology applied to the "Hiten" lunar mission which accomplished 13 swing-bys of the Moon, an accomplishment which earned him the Nikkei BP Technology Award and the Japanese Ministry of Education, Culture, Sports, Science and Technology (MEXT) Minister Award for Research on Science and Technology. He has also received many international awards such as the NASA Group Achievement Award, the Frontier Award and the Werner von Braun Award from the National Space Society, USA, the Space Operations and Support Award from the AIAA and IAF's most prestigious award, the Allen D. Emil Award in 2012.
Besides his scientific and engineering contributions, he was very instrumental in international coordination on various occasions, such as the Inter Agency Consulting Group that was established to coordinate space science missions worldwide, leading to great success in cooperation between the U.S. and Japan on the "Geotail" project that has provided unique observations of the tail of the Earth's magnetosphere by the end of 2022 for 30 years after its launch.
His contribution to major international academic societies is remarkable. Professor Uesugi was a member of the Board of Trustees of the International Academy of Astronautics (IAA) from 2005 to 2011. He worked as Chairman of the Organizing and Programing Committee of IAA/ICLCPM (International Conference of Low-Cost Planetary Missions) and was an editor of Advances in the Astronautical Sciences several times.
He is still active as Director General of Hokkaido Aerospace Science and Technology Incubation Center (HASTIC), a nonprofit organization based in Hokkaido Island of Japan, with the aim of creating innovative industries and supporting start-ups in the aerospace business arena. He was a member of the Special Committee for Space Policy, Cabinet Office, Government of Japan from 2010 to 2021.
---
Frank J. Malina Astronautics Medal
The Frank J. Malina Astronautics Medal is presented annually to an educator who has demonstrated excellence in using his/her available resources to promote the study of astronautics and related space sciences.
The Frank J. Malina Astronautical Medal for 2023 is bestowed to: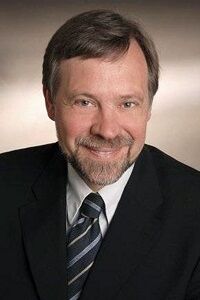 Klaus Schilling
President, Zentrum für Telematik (Center of Telematics)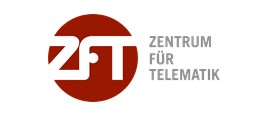 "Professor Schilling has built up space research degrees. He enabled students to get hands-on experience in satellite construction and was involved in many leading space research activities like ESA projects and ERC grants."
Prof. Schilling has taken the fullest advantages of the resources available to him to promote the study of astronautics and related space sciences.
During his entire career he was engaged in visionary aerospace guidance and control problems (in interplanetary missions like Cassini/Huygens or Rosetta, but also for small satellites and satellite formations). He significantly contributed to advance the scientific state-of-the-art. This resulted in an outstanding international career.
By his enthusiasm for space, he was able to motivate students to exceptional achievements (like in UWE-1 or NetSat), which led to outstanding professional careers in aerospace industry and in academia. Particularly his very practical approach to engage students into exciting space research projects with tangible results and actual space satellite launches let him stand out in his field.
During his career he has also made great commitments to the international space community within the framework of the IAF as proven by his long-term engagement in different forums and the awarding of the IAF "Distinguished Service Award".
---
The awards will be presented at the occasion of the 74th IAF International Astronautical Congress to be held in Baku, Azerbaijan from 2 to 6 October 2023.
Register now and do not miss the main global space event!