Published on February 1, 2021
Do not miss the opportunity to be present at the next IAC 2021 in Dubai!
We look forward to receiving your proposal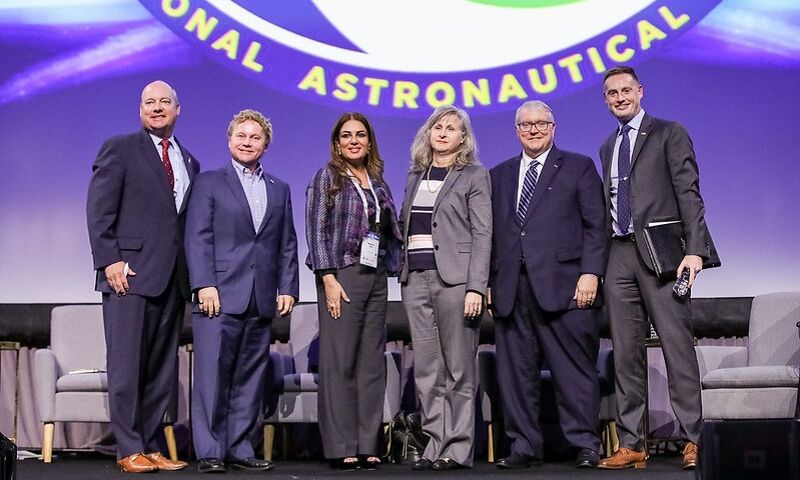 Do you want to present a topic of general, scientific, or technological interest? Are you a scientific or a technical expert with a solid knowledge of the latest space-related topics? Submit your proposal for a Plenary or Highlight Lecture, and you can be selected to present in front of a large audience during the five days of the IAC! Are you an IAF Member? Would you like to promote your organization and submit a proposal for a panel discussion, networking session or keynote presentation in front of a wide audience? The IAF Global Networking Forum (GNF) Sessions are the best option for you!
What is a Plenary?
Plenary events are generally attended by most congress participants. They must be held as sessions of general scientific or technological interest and must be highly engaging for all congress participants.
What is a Highlight Lecture?
The Highlight Lectures should focus on selected scientific or technology topics generally given by speakers excelling in the lecture field. These are different from Plenaries as they have more scientific or technical depth but are still of strong interest to the full Congress attendees.
What is the Global Networking Forum?
The Proposals can be submitted by IAF Member organizations only, however, the IAF may also accepts proposals from IAF Committees, prospect IAF Members and events' Sponsors. The proposals should address topics of high relevance to the space community, in the format of a panel discussion, networking session or social event.
Plenaries, Highlight Lectures and IAF GNF Proposals must be submitted via email to iacplenary@iafastro.org and gnf@iafastro.org by 12 February (23:59 CET). By submitting a proposal, the organizer(s) and listed speakers affirm that, if accepted, all will register for and appear at the IAC 2021 in Dubai.
Should you have any questions, please contact us at iacplenary@iafastro.org or gnf@iafastro.org.
We look forward to receiving your proposals!
IAF Secretariat