Published on August 17, 2023
Don't miss the IAF GNF Programme at the IAC 2023
Join us for this exciting IAF Global Networking Forum Session taking place on Thursday 5th October at 15:45 - 16:30 AZT (GMT+4) during the 74th International Astronautical Congress in Baku, Azerbaijan.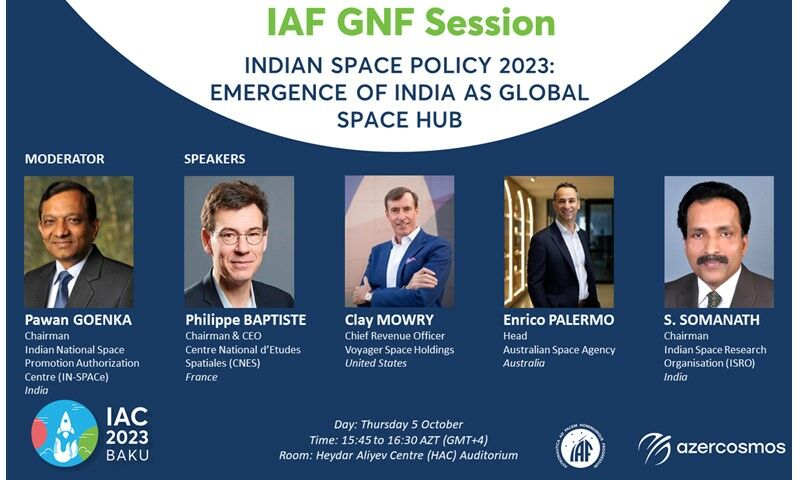 Don't miss the opportunity to attend this IAF GNF Session and many more, make sure to click here and register at the upcoming 74th IAC in Baku. For more information, please visit the IAC 2023 website
We look forward to welcoming you to Baku!