Published on April 21, 2021
GLEX 2021 - Discover our amazing line up of lightning talks!
We are excited to share with you this year's GLEX 2021 Lightning Talks!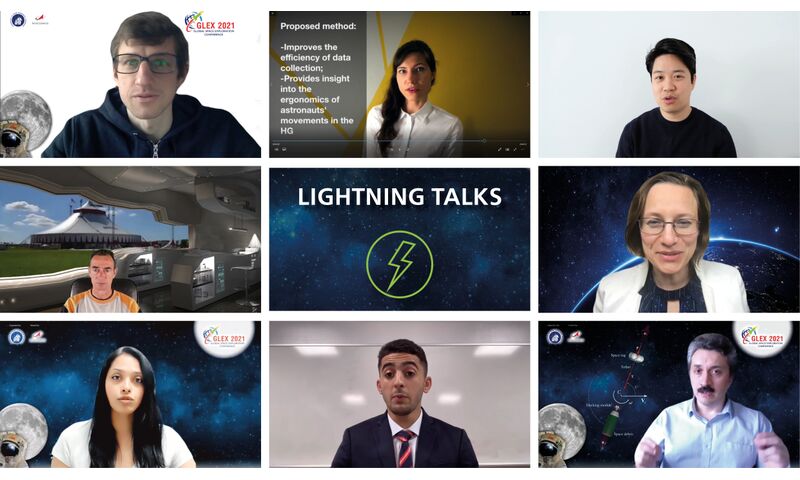 The Global Space Exploration Conference has introduced a brand new format for authors of the Technical Programme, who had to opportunity to submit a one-minute Lightning Talk allowing them to promote a very brief synopsis of their upcoming presentation in a fast and snappy style.
Check out the playlist with more than 110 videos and discover bold, powerful talks from diverse, exciting, and influential people from the space exploration community!
Guaranteed to walk away enlightened and informed!
Join us in St. Petersburg on 14-18 June 2021 and learn new insights, get acquainted with the latest technology, and hear from expert speakers. At this conference let us reunite and celebrate together the 60th Anniversary of Yuri Gagarin's Spaceflight and what we, as the space exploration community, have achieved.
Do not miss out the chance to be part of a unique, inspiring and stimulating conference amid the culture and scenery of St. Petersburg!
We look forward to seeing you there!