Published on November 23, 2021
Milan will host the IAC in 2024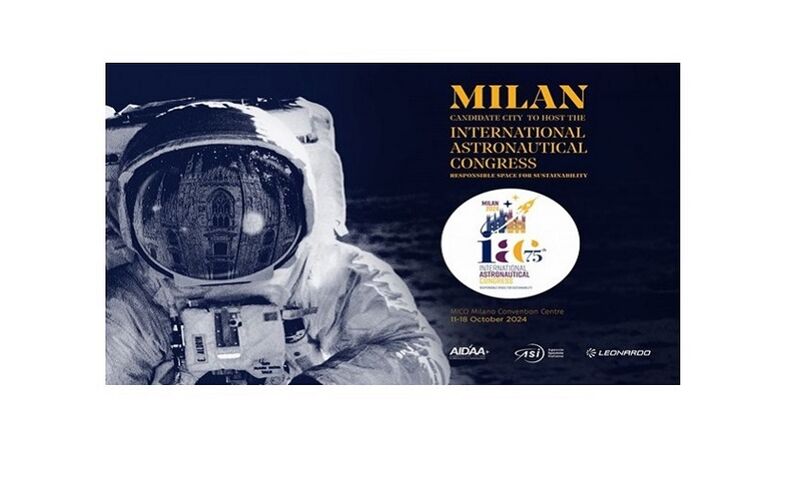 The IAF General Assembly selected Milan as Host City for IAC 2024, with the Italian Association of Aeronautics and Astronautics (A.I.D.A.A.), an IAF founding member, as Hosting Organization, and with strong support by the Italian Space Agency (ASI) and Leonardo.
It will the fifth time for Italy to host the International Astronautical Congress (IAC). The first edition was held in Rome in 1956 and three more followed: again in Rome in 1981, in Turin in 1997 and the last in Naples in 2012. "We are really proud that the IAF General Assembly choose Italy and the city of Milan to host the 75th edition of the Congress. This was only possible thanks to a synergized organizational effort that led to an impeccable and complete candidacy proposal" highlighted Erasmo Carrera, President of AIDAA.
The IAC 2024 will be held under the theme "Responsible Space for Sustainability", with the aim of raising awareness in the international community for a conscious and responsible use of the space environment. The 2024 edition will also rotate around the themes of diversity and inclusiveness. Space has always been the place where different countries, generations, genders and skills are crucial for the development, evolution, innovation and knowledge of humanity. On this occasion, the city of Milan will become a greater environment by which guests can enhance themselves and others, sharing experiences and skills regardless of their personal and professional background.