Published on June 24, 2020
The IAF is proud to introduce the 2022 IAF Young Space Leaders!
The future of the space industry strongly depends on a motivated next generation to continue the progress and drive further developments in designing new space technologies, exploring new ideas and building worldwide connections.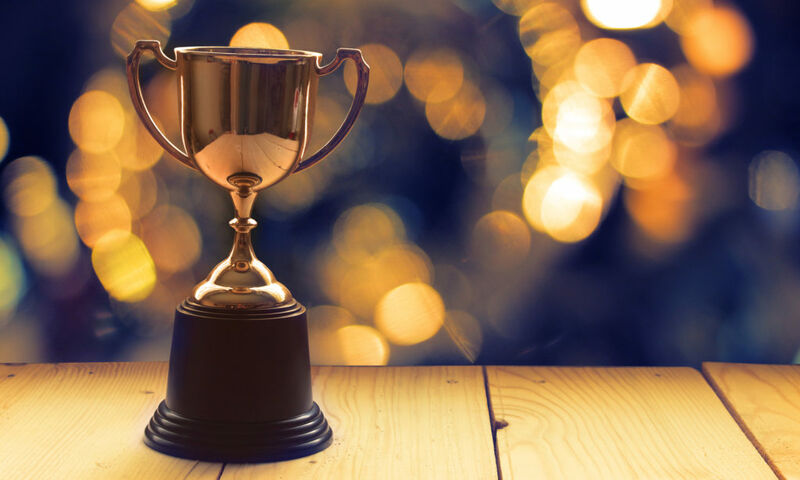 The IAF is proud to present the 2022 IAF Young Space Leaders!
The IAF Young Space Leaders Recognition Programme is awarded to exceptional students and young professionals, who contribute to astronautics in their academic or early careers, reach out to other young people and their communities to share knowledge and experiences, have been engaged with the international space community and contribute to IAF activities.
The 2022 IAF Young Space Leaders were chosen by a selection committee during the IAF Spring Meetings in March. They will be presented with their award during the Closing Ceremony of the 73rd International Astronautical Congress (IAC) - IAC 2022 - in Paris, France which will take place from 18 - 22 September 2022. Awardees also attend the IAC Gala Dinner as guests of the IAF President and enjoy a free IAC registration. 
CONGRATULATIONS TO ALL!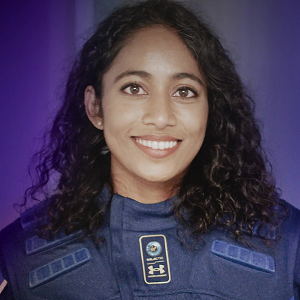 Sirisha BANDLA
Vice President, Government Affairs and Research Operations, Virgin Galactic
Sirisha Bandla currently works as the Vice President of Government Affairs and Research Operations for Virgin Galactic. In this role, Sirisha oversees legislative, regulatory, and government business priorities for the company, as well as work with research customers to fly science and technology experiments on VG's SpaceShip class of vehicles.
Previously, Sirisha served as the Associate Director for the Commercial Spaceflight Federation, an industry association of commercial spaceflight companies. At CSF, Sirisha worked on various policies with the aim to promote and enable the then emerging commercial space industry. Before CSF, she worked as an aerospace engineer designing components for advanced aircraft at L-3 Communications in Greenville, Texas.
Sirisha has a Bachelors of Science degree in aeronautical/astronautical engineering from Purdue and holds a Masters of Business Administration from the George Washington University. Sirisha serves on the Board of American Society for Gravitational and Space Research, American Astronautical Society, and the Future Space Leaders Foundation. Sirisha also helps to organize the Matthew Isakowitz Fellowship Program, an internship and mentorship program that provides summer opportunities to current college juniors, seniors, and graduate students passionate about commercial spaceflight.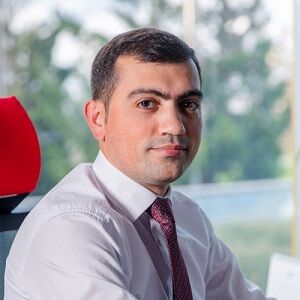 Dunay BADIRKHANOV
Vice chairman of Azercosmos Space Agency of the Republic of Azerbaijan
Dunay Badirkhanov joined Azercosmos in 2011 as a member of core team to receive international trainings in satellite engineering and operations in order to get prepared for the launch and operations of the first satellite of Azerbaijan – Azerspace-1.
As a Satellite Operations Manager since 2013 he coordinated the development of the concept of operations, in order to support satellite telecommunications services. In 2014 Dunay participated in the development of earth observation infrastructure of Azercosmos in scope of the launch of Azersky – the second satellite of Azercosmos.
Since 2016, as a Director of Satellite and Ground-based Systems Department, he managed the process of preparation for the launch of Azerspace-2 satellite, which took place in 2018.
After he was appointed as a Vice-chairman of Azercosmos in 2018, Dunay acts as a Chief Technology Officer and also supports the space agency in building international relationships. Dunay is an active member of Space Communications and Navigation Committee of International Astronautical Federation. He is an IPC Co-chair for IAC 2023 event to be hosted in Baku.
Apart from that, Dunay is actively cooperating with various schools and universities to raise awareness about everything-space among the younger generation and encourage them to participate in space-related activities in Azerbaijan. He manages the process of establishment of training programs in local universities in the fields of aerospace and satellite applications.
Dunay received a MSc degree in Mechanics from St. Petersburg University in 2009.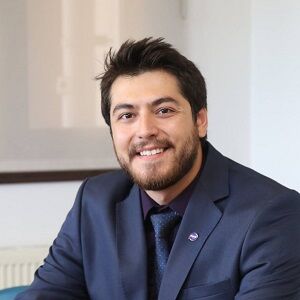 Ozan KARA
Senior Propulsion Engineer, DeltaV Space Technologies Inc.
Dr. Kara is Senior propulsion engineer in DeltaV Space Technologies Inc., Istanbul, Turkey. His expertise is the development of hybrid rocket technologies by using paraffin wax-based fuels. He developed a novel propulsion system for in-situ Martian rockets.
In addition, he has performed various of researches in space community such as CubeSat Communication, small satellite Moon mission design and virulence alteration of bacteria aboard the ISS. Dr. Kara is member of Space Propulsion, Space Education and Outreach and Young Professional committees at the International Astronautical Federation. He was Young Professional Delegate of IPMC Workshop several times. He is also a member of the American Institute of Aeronautics and Astronautics. Dr. Kara was the Middle East Regional Coordinator at the Space Generation Advisory Council between 2018 – 2020. He is an amateur photographer focusing on action photography such as rocket launches, fighter jets and F1 cars. He is a rower and swimmer, plays volleyball and tennis.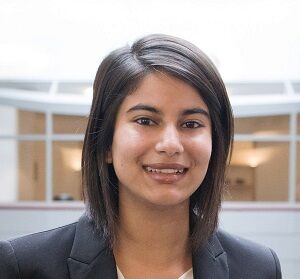 Mariam NASEEM
Member of the Industry Relations team, Canadian Space Agency
Mariam currently works with the Canadian Space Agency serving Canada's commercial space sector through business development and policy initiatives as a member of the Industry Relations team. She is also a Visiting Scholar at the Blue Marble Space Institute of Science working on science communication projects and is collaborating on planetary science research pertaining to Ocean Worlds with a scientist at NASA Goddard.
Mariam has a BSc. in Electrical Engineering from UT Austin and an MBA from the University of Toronto. She brings a global and multi-disciplinary background to the space sector, having worked as a commercial space consultant, as a technology strategist in the Enterprise Innovation team at one of the largest banks in Canada, as a field engineer on an oil rig in Russia, a manufacturing engineer in a Product Development center in Texas and as a business development manager for a Toronto-based Quantum computing startup.
Mariam strives to support and mentor the next generation of space leaders through various non-profit activities. She serves as a coordinator for the International Astronautical Federation's Next Generation Plenary (NGP) Steering Committee organizing the NGP at IAC under the auspices of IAF's Workforce Development-Young Professionals Programme. Mariam is also a SEDS-Canada Advisory Board member and on the Space Generation Advisory Council's Mentoring Committee.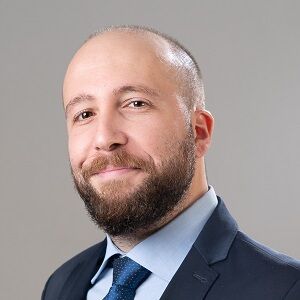 Antonino SALMERI
Doctoral Researcher in Space Law, University of Luxembourg
Antonino Salmeri is an Italian space lawyer specialized in the governance of lunar activities and the regulation of space resources. Since 2019, Mr. Salmeri works as doctoral researcher in space law at the University of Luxembourg and he is also a registered attorney at the Italian BAR. He holds three advanced degrees in law and is about to complete a PhD on the regulatory aspects and enforcement options of space mining. His main expertise is in the development of adaptive governance mechanisms and innovative policy solutions for the peaceful, cooperative, safe and sustainable conduct of lunar and space resource activities.
Mr. Salmeri holds several key positions within the space community, including: - Policy & Advocacy Coordinator at Space Generation Advisory Council, where he also leads the EAGLE Team on Lunar Governance; - Convener of the Moon Dialogs Initiative; - Member of the Global Expert Group on Sustainable Lunar Activities (GEGSLA), where he also co-chairs the specialised group on Lunar Information Sharing; - Individual Governing Member and Alumnus of the International Space University; - Member of the International Institute of Space Law, where he also serves as Global Outreach Manager for the Knowledge Constellation project; - Member of the Space Habitats Committee of the International Astronautical Federation; - Co-Director of the Article XI Project, a joint venture between the EAGLE Team and the Global Space Law Center on enhanced information sharing practices for space activities; - Director of the Luxembourg Space Café Series, in cooperation with the Luxembourg Space Agency and the Luxembourg Space Federation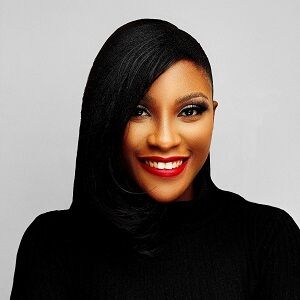 Ruvimbo SAMANGA
Space Law and Policy Analyst
Ruvimbo Samanga is an attorney, legal scholar, and policy analyst with a master's degree in International Trade and Investment Law. She has been awarded prominently for her leadership in the emerging African space economy. She is a Mandela-Rhodes Scholar, a Ban Ki-Moon Global Citizen Scholar, and a Robert Bosh Fellowship holder for the European Forum Alpbach. She has been recognised as an African Emerging Space Leader by the Space Generation Advisory Council, a Top 10 Under 30 in the African space industry by Space in Africa, and a Top Talent Under 25 in the World by the German Magazine GenZEO. A Research Fellow at the Open Lunar Foundation, she also co-hosts the podcast and blog newmoon. She volunteers at IAF'S Space Traffic Management Committee and Subcommittee of New Technical Regulations, The Space Court Foundations legal methodology team, and the Tod'Aers Sustainable Space Studies Research Organisation. Ruvimbo was part of the first African team and winner of the 2018 International Manfred Lachs Space Law Moot Competition, which dealt with planetary defense issues and liability for damages caused in outer space. She was also instrumental in launching the first space education E-curriculum in Zimbabwe, Astro Zimba, and now currently manages her time between her research and her early-stage geospatial start up AgriSpace.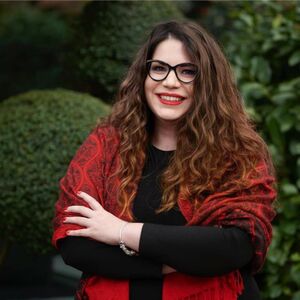 Maruška STRAH
Executive Director, World Space Week Association
Maruška Strah is passionate about space and space law ever since she read her first chapter on international space law. Her interest only deepened during her work at the United Nations Office for Outer Space Affairs, where she gained significant insight in the work of both, public and private sector involved with the space industry. Her main area of interest is Space Traffic Management. Her enthusiasm and passion for space will lead her to bringing space closer to people, especially youth and women, working in space and STE(A)M. Maruška is pursuing a PhD in Legal Studies at the Law Faculty of the University of Vienna, where she is focusing her research on Space Traffic Management. In 2022, Maruška was selected for the prestigious IAF Young Space Leader award.
Maruška gained practical experience working for the Permanent Mission to the Organization for Security and Co-operation in Europe of the Republic of Slovenia and the European Union Affairs and International Cooperation Service at the Ministry of Health of the Republic of Slovenia. As a procurator of a medical institute, she has obtained unique experience combining practical approach to health in terms of both, user and provider, and combined them both with the experience she gained during her work with international organizations. In 2014, she founded a company Family Clinic d.o.o., determined to facilitate health services, focused on preventive measures and support of lifestyle changes. She is a trained Peer Mediator and has experience in the field of conflict management. She is an experienced journalist and wrote for the Vienna Review as the Politics Editor during her studies.
She earned bachelor's degree in international relations and media communications from Webster University Vienna, where she also earned the title Master of Arts in International Relations. Her final work was titled "Comparison of Luxembourg, United States of America and People's Republic of China Space Law Changes."
Maruška is a member of the International Institute of Space Law, where she is the Co-Chair of the Space Traffic Management Working Group. She is also a member of the International Association for the Advancement of Space Safety and the European Center for Space Law. Maruska is also a part of the American Institute of Aeronautics and Astronautics Space Traffic Management Working Group 1, where she is leading the efforts to socialize the outcomes of the working group, and the International Astronautical Federation Space Traffic Management Committee.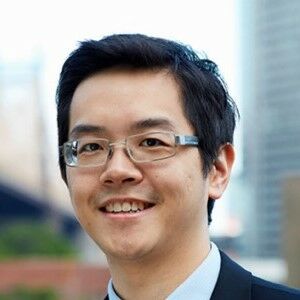 Anthony YUEN
Chair, Space Generation Advisory Council (SGAC)
Anthony Yuen is an engineer, physician, clinical informaticist and space medicine researcher, working to translate emerging technologies into effective solutions in the healthcare and space industries. He currently serves as the Chair of the Space Generation Advisory Council (SGAC), leading the largest global network of students and young professionals in the space sector. Professionally, he is an Assistant Professor at Weill Cornell Medicine / New York Presbyterian Hospital in New York City, and is a member of several professional and technical committees in space medicine and life sciences at the United Nations, International Astronautical Federation, and American Institute of Aeronautics and Astronautics. Anthony earned his medical degree (MD) and his Bachelor of Engineering in Mechanical and Space from the University of Queensland in Brisbane, Australia.